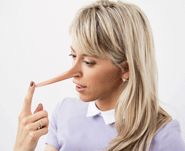 Rachael McGregor looks at what could be learnt if every agent spoke honestly.
An interesting video highlighting the call centre industry has recently come from BuzzFeed – simply titled 'If Call Center Employees Were Honest'. It really pays testament to one of the golden rules of comedy – it's funny because it's true.
The video reveals the inner-thoughts of call centre agents about their roles and responsibilities, with sentiments anyone who has spent time in the industry can totally relate to. Even though it's in good humour, this video got the EvaluAgent team thinking about what exactly is driving many of these cynical, disengaged and frustrated feelings – and what can be done to change them.
If call centre employees could be honest, it would provide a lot of insight into how to improve the business.
Here's our take on a few remarks from the video:
'I'm saying this with confidence, but I have no idea if this information is true.'
This demonstrates a lack of expertise and knowledge on the part of the agent – they simply don't know the necessary information in order to resolve the customer's issue.
At the same time they are under pressure from the organisation to satisfy the customer, so they say what they think the customer wants to hear in order to force a resolution.
More often than not, a customer is more than willing to wait slightly longer for a correct answer rather than settling for a quick, wrong one. By conducting regular quality checks and coaching sessions you will be able to establish agents' understanding of the processes – make sure everyone is aware of who the experts are and who they can approach on particular issues if they need to.
The repercussions of this attitude are obviously detrimental to the customer and the business – misinformation leads to great frustration for the customer, escalated queries and repeat contacts.
To avoid this behaviour, it's essential to empower your agents by encouraging them to own customer issues, and arm them with clear and concise information that can help them achieve that.
'I'm attempting to sound empathetic because quality assurance is listening.'
Everyone is more likely to perform to expectations when they believe they're being monitored – this leads to a scenario where agents aren't performing consistently, and the business is creating a skewed view of agent performance – providing little useful insight into which areas to address and improve.
It's often best not to advise agents on when exactly quality assurance is listening at all – this will provide a clear insight into how agents handle the average call. Coaching and calibration using the agent's own calls is a powerful method for ironing out any recurring problems – and performance can be maintained by rewarding consistency across the organisation.
Encouraging agents to take accountability for each interaction is important in guiding them to become truly empathetic with the customer's issue – but to drive a culture of consistent and excellent performance that can be effectively monitored, it's important to capture feedback from the customer.
This way you can incorporate how the customer feels about your agents' coaching processes, allowing them to understand the exact impact of their performance or behaviour.
'I'm not sorry I placed you on hold for five minutes, I was hoping you'd hang up.'
Agents who feel this way are almost completely disengaged – they demonstrate a lack of regard for the customer, for the impact that attitude has on the business, and their own performance or job security.
This could be down to a number of reasons, but one thing's for certain – the culture of the call centre needs addressing immediately.
In situations like this, it's essential to find out exactly why agents are unhappy with their work and, more importantly, what you can do to change that. Simply sitting down with agents for a one-to-one pastoral chat is the best way to find out exactly what's going on – ask them about what their frustrations are, and what you and the business can do to help their situation.
Many call centres have found that introducing gamification designed specifically for the contact centre can have a positive effect on the entire organisation.
For more information about creating a call centre culture where agents are engaged, motivated and invested in the customer, download EvaluAgent's The Essential Team Leader Playbook.
---