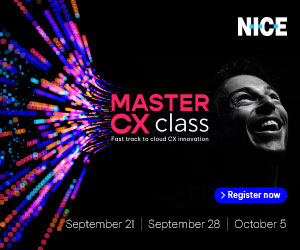 Positioned on the frontlines of a digital revolution, modern-day contact centres must embrace the new multichannel world. Voice, chat, and email no longer suffice.
Today's customer wants to be able to engage with businesses where and when they choose, be it on an app, on social media, or through text.
While digital channels have undoubtedly enhanced the consumer experience, they've also brought a host of new challenges to contact centres, which are being forced to manage more interactions than ever before.
In this digital-first environment, the limitations of legacy workforce management (WFM) solutions that are supposed to allow for planning, hiring, forecasting, scheduling, and automating daily processes have gone from noticeable to glaring.
Among them: an inability to account for multiskilled contact centre agents, no way to accurately predict skills usage, and outdated maths to forecast intraday deviations.
Without a proper model to predict when, and to what degree, a particular skill will be needed, contact centre leaders are being asked to plan effectively and then "hope" things go their way.
But what if one could remove "hope" from the equation? That's what modern workforce management solutions are trying to accomplish.
It Starts With Artificial Intelligence
NICE WFM uses an artificial intelligence (AI) simulator with machine learning capabilities to run through countless scenarios a contact centre could encounter.
After automatically evaluating dozens of forecasting algorithms, it can determine the staffing model with the greatest likelihood of success.
Unlike some traditional WFM solutions, NICE WFM can factor in new variables that are unique to digital channels: simultaneous interactions (a single agent handling multiple channels at once), interruptible interactions, and longer-than-expected average handling times (AHT). The latter is critical when trying to manage different channels.
A unique characteristic of NICE's software is the ability to accurately measure AHT, the key building block on which all channel forecasts should be built.
Calculating Skills Usage
NICE's machine-learning-based approach offers a solution to the complexity, and unpredictability, of multichannel systems.
Utilizing a closed-loop application, NICE is able to predict what type of staff will be needed, when, with a higher degree of accuracy than traditional WFM software by mimicking workflows and eliminating the need for guesswork in skill-usage assessments.
Equipped with this knowledge, contact centres can meet minimum service level requirements without overstaffing, a common – and costly – by-product of other WFM solutions.
WFM Enhanced Strategic Planner
Enhanced Strategic Planner (ESP) helps contact centres capitalize on their full long-term planning potential by providing the answers and insights needed to make better workforce planning decisions.
By leveraging AI-generated forecasts from NICE Workforce Management that adapt to historical data, ESP enables more accurate predictions.
With "what-if" planning scenarios for workforce and performance metrics, such as business acquisition or staffing changes, ESP helps contact centres not only make informed decisions about hiring but also react more quickly to business changes.
Out-of-the-Box Intraday Management Functionality
With the power to automatically reforecast staffing projections in real time as new data is presented, NICE WFM can move breaks, lunches, and even whole shifts, without supervisor involvement.
Not only does the system help centres avoid falling below SLAs, but it also tracks the impact of the changes once they've been made to ensure that performance isn't negatively impacted and that all local rules and laws are obeyed.
Employee Engagement Manager
The Employee Engagement Manager (EEM) module responds to intraday staffing opportunities, empowering contact centres to maximize the use of their staff while boosting employee experience, a key to retaining valued workers during the "Great Resignation".
EEM automatically sends notifications to agents giving them the opportunity to work extra hours or accept voluntary time-off based on the key performance indicators the business sets, eliminating the need for additional administrative tasks.
Tech Made With Digital Channels in Mind
The WFM enables customers with multiple digital channels to test an unlimited number of "what-if" scenarios. The result: the power to accurately predict what staffing plan should be deployed on any given day at any given time, regardless of channels.
Combine that with NICE's intraday management functionality, and contact centres are ready for whatever may come their way in this new, complex, multichannel world.
The WFM AI simulator can't make every decision, but it ensures that contact centres have the data they need to make those decisions for themselves. Relying on machine learning and hard data is the NICE strategy – and it is a far better strategy than "hope."
This blog post has been re-published by kind permission of NICE – View the
Original Article
For more information about NICE - visit the
NICE Website