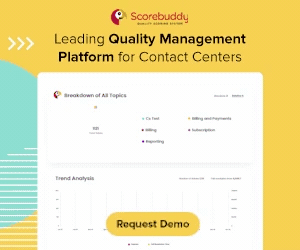 Need to gen up on what knowledge management can do for your call centre? Don't bother with all those weighty tomes. Instead, let Ian Davis give you the low-down on how important knowledge management can be to the customer experience.
According to the Service and Support Professionals Association (SSPA), the most common customer complaint about service and support is the length of time it takes most organisations to resolve incidents.
This challenge arises as call agents often have inadequate methods of sharing the information the organisation holds on both the customer and the products or services they are providing support on. This means that they cannot respond to queries as quickly and accurately as customers demand, or a customer will receive inconsistent levels of service depending on which agent he or she is put through to.
Demonstrating return on investment (ROI): a case study in miniatureA recent implementation of a knowledge management system within a B2B technical support call centre garnered significant ROI.
Agents achieved an increase in first time call resolution of nearly 28%
Average time to answer calls fell from a peak of over 185 seconds to under 30 seconds – a reduction of 616%
Wrap time for calls fell by 65%
Classroom training for new recruits has fallen from 7.5 days to 2.5 days
Agents were able to handle calls after five days, compared with four weeks
Overtime was reduced from over 700 hours in peak months to zero hours after installation
In short, the biggest challenge call centres face in creating a truly effective, multi-channel customer experience is to ensure that information is not held within channel silos, such as web self-help or call centres, and that experience and knowledge is shared between individual team members. A good knowledge management system is therefore key to answering this challenge.
Sharing information

Firstly, the call centre manager must address how information is shared and updated internally. An investment in the latest technology ensures that agents can quickly find information through native language searches, essential when they are trying to solve a problem in a live-call situation. Information can be searched for and collected from anywhere within an organisation, and from any format, including Word documents, PDFs and HTML pages.
Managers looking to invest in this type of technology should stipulate that it conforms to the Knowledge Centered Support standards set by the Consortium for Service Innovations. This will ensure that during and after the resolution process, companies can identify information gaps and capture an agent's knowledge in real time. A manager will also be able to understand which employee has specialised knowledge by seeing what individual agents contribute to stored information on customer and product.
However, strong internal knowledge sharing is just half of the story. Companies must also look to continually capture new knowledge on a customer, from wherever this information is available. Companies need to be able to track customer behaviour and history in real time, and leverage this knowledge across all support interactions such as the phone and the web.
For example, businesses can deploy online customer experience platforms that track customers' online behaviour and generate personalised customer service solutions based on the preferences or habits of users as shown during these sessions. By watching the activities of its users during their web sessions, a business can automatically react to certain actions that its customers perform. It can create generic scenarios of typical customer web actions and then program rules that are tied to these actions.
This means that whenever a customer is seen to exhibit a specific type of behaviour, this will automatically trigger a corresponding response by the company. This response could merely be to centrally update customer history information so that call agents are aware of a recent purchase or change in account status. However, it could be more proactive, such as popping up an online dialogue box asking them to phone a call centre for advice on how to ship a certain product in bulk.
It is essential to effectively combine 'hard' identification data such as name and address, with 'soft' information, such as spending patterns, preferred product types or recent buying activity. Integrating this information and sharing it across call centres, websites and e-mail ensures that a common view of the customer can be applied consistently across all channels, and a personalised and consistent service presented to them.
Personalising customer interactions

Managers must learn how best to use the information the call centre has on each customer. While it is easy to understand how to make use of 'hard' customer data, making use of 'soft' data such as customers' preferences and past behaviour from all channels proves more difficult.
Soft data can be used to segment customers more intelligently in order to improve a customer's interaction with the business, to indicate, for example, when a customer should be treated differently in order to realise their current experience fully. The problem with the existing contact centre approach to segmentation is that it is based purely on 'hard' data, and not updated in real time.
'Hard' data such as salary and the amount of times a customer has purchased large items from a company may identify a caller as a 'gold' customer. However, 'soft' data would show that this customer has had consistent problems with their most recent purchase, about which they have been e-mailing the company, and that this customer should therefore be routed to the top of the 'gold' call queue. By using only 'hard' data, a call centre would instead put this call at the back of the standard 'gold caller' queue, meaning their call is not taken with the efficiency it deserves, thereby reducing that customer's levels of satisfaction and loyalty.
Increasing call efficiencies

Once customer segments have been defined, call centres need to implement technology that will update in real time which customers are in which segments. This allows a company to quickly react according to their customers' needs and preferences as they develop and as further information becomes available on that customer, from any channel.
Such capability ultimately benefits a business's bottom line. With greater access to more detailed customer information, the wrap-up time on calls can be dramatically reduced, lowering costs for business. For example, a single dashboard view of customer interactions for every call agent provides a detailed web self-service breakdown of pages visited and search terms, order history and any proactive outreach the company has made to that customer.
Furthermore, if a company can solve a customer query through self-service on the web or via e-mail, without requiring a call to the contact centre, this reduces the time call centre agents spend on queries. When a call does need to be escalated, integration of customer information in real-time across call centres, websites and e-mail ensures that a common view of the customer can be applied consistently across all channels.
For example, a ticket detailing the latest online search queries can be generated from the customer's web session and automatically flagged to the call agent. This means that a call agent will have to hand the latest information they need on that customer, so they can quickly respond to their query without needing to ask for background history of their problem.
In today's competitive marketplace, companies need to obtain a holistic and complete view of their customers in order to provide a superior service. Managing and integrating knowledge across multiple channels is one way to ensure call centres are ahead of the game, while simultaneously reducing costs and providing a more rewarding experience for call centre agents. Most importantly, the better experience a customer has with a call centre, the more likely they are to stay loyal to that company.
---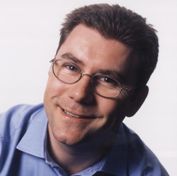 Ian Davis is director of product strategy at technology firm ATG
Tel: +44 118 956 5000
Website: www.atg.com