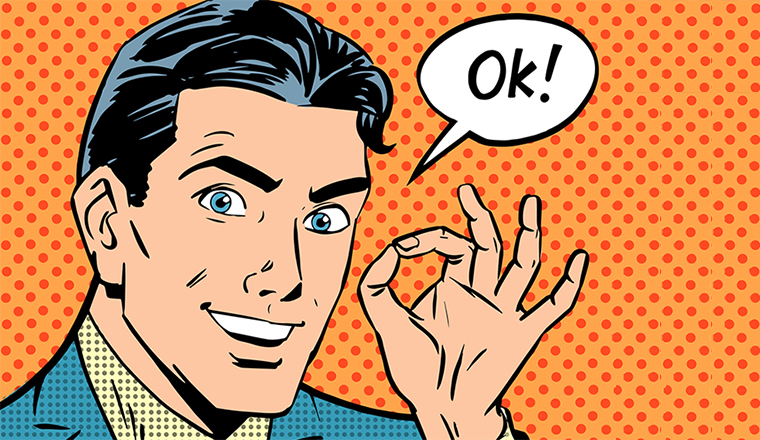 This is a phrase I'm starting to hear more and more in boardrooms, meetings and following outbursts on training courses.
It's coming up with increasing frequency in 360 feedback reports: 'Karen demonstrates passion for the customer in meetings', which sounds ok in theory, but when you dig down deeper, it's linked to low scores on 'listening to others', 'demonstrating a wider understanding of the organisation' and 'influencing positively and professionally'.
I had begun to suspect that 'passion' is at times being used by some as a misnomer for 'bullish', 'domineering', 'frustrated', 'aggressive' and 'arrogant'. So is it possible to still have 'passion' but display it in a diplomatic and reserved manner?
Whilst reading 'Originals' by Adam Grant, I was delighted to find this quote from Google executives Eric Schmidt and Jonathan Rosenberg, "Passionate people don't wear their passion on their sleeves; they have it in their hearts."
Passion does not have to roar. Instead 'passion' is something that can still be communicated in a calm and steadfast way. As leaders, we must be cautious not to confuse 'passion' with 'enthusiasm'. Grant writes: "The enthusiasm we inject into our words, tone of voice, and body language isn't a clue to the internal passion we experience, but merely a reflection of our personalities and presentation skills."
Indeed, research shows that those with extroverted personalities are more vocal, outwardly enthusiastic and expressive than their introverted colleagues. This doesn't make extroverts any more passionate, though, or introverts any less.
In short, you can still be as committed, determined and passionate without losing your cool or hogging the airtime in meetings. Influencing others is best done from a reciprocal win:win stance, not an 'I'm more passionate about this than you, so I win and you lose' viewpoint.
Now you may be reading this article because you've heard yourself use the 'passion excuse' to absolve yourself at times when you are aware you've possibly gone a bit far. Or perhaps you have a colleague that uses it, much to your annoyance. Either way, it's time to stop using the 'passion' pronouncement. Instead, let's focus on using inclusive language and 'solution-focused thinking' to persuade others, rather than opinionated, overbearing outpourings.
5 Top tips
1. Avoid the use of 'I' and 'You'. Instead use inclusive 'we' to avoid dominating and disengaging your colleagues.
E.g. 'I think your department needs to understand…'
Becomes
'What we could think about for the customer here is…'
2. Focus on the solution not the blame game. How can we fix this challenge now and for the future? Put the real benefactor into the conversation, refer to the 'customer' not just the 'contact centre' or 'my team'.
3. Ask questions to coach commitments from your colleagues rather than 'tell' them what you think needs to be done. 'How do you think we could improve this for the customer?'
4. Enthusiasm is infectious, and when done positively and professionally, it can motivate others and boost morale. Just keep your radar up for the body language of your audience: are they transfixed or bored?
5. True passion does not burn itself out. It is a deep, unwavering commitment that is part of your value set in the core of who you are. It does not need the approval of others. It does not depend on attention to thrive. Listing half a dozen things that you are truly 'passionate' about may help you avoid mis-labelling 'passion' in the future.
---
For more help with self-awareness, training or coaching see www.real-results.co.uk
---