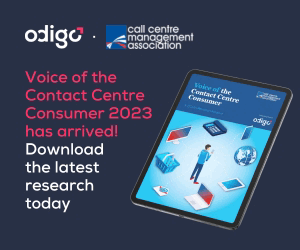 Jean-Denis Garo at Odigo explains that despite the development of omnichannel payment methods, customers still expect to be able to make secure payments via telephone. This is not surprising given it remains the most popular channel for customer service. How do IVR payments meet this need?
While financial transactions made by phone are considered a normal customer service function, there can be apprehension surrounding them. Selvame Viginie-Calviac's book Sociologie de l'argent (The Sociology of Money) suggests that for a large number of people, "cash is the only real money."
Credit, debit and digital payment methods create financial abstraction, a situation in which money seems less real.
This can potentially alter the caution with which financial decisions are made or promote anxiety. IVR payments can amplify this, as customers don't actually see the process going on, which makes the reassurance of clear security measures and notifications crucial to trust.
Customers want to be assured of accurate, safe transactions and that organisations will follow through on their commitments to goods or services.
Interactive voice response (IVRs) payments, as part of integrated contact centre experiences can be a big part of this.
Providing Secure, Compliant IVR Payments
Card payments are the most popular method of payment and have been increasing for many years. In the UK over half the payments in 2020 were card payments, debit or credit.
With this popularity, the risk of fraud is increasing; quite simply, the more payments made, the greater the exposure to risk.
During COVID-19 and the sudden need for agents to work remotely additional fears arose around the potential for an increase in fraud.
Thankfully, elements of this risk were controlled by compliance with the Payment Card Industry Data Security Standard (PCI-DSS).
PCI-DSS is a global standard of technical and operational requirements. It commits providers to intervene in the storage, processing or transmission of cardholder data in order to protect it.
In addition, a vulnerability management program must be maintained as well as regular monitoring and testing of the networks.
The objective of the PCI Security Standards Council (PCI SSC) is to drive adoption of data security standards and resources for safe payments worldwide, including IVR payments.
Reassuring Customers at Every Step
Contact centres are where a great deal of personal data converges. There is a drive to retain relevant details to enhance customer understanding as well as to record conversations for both regulatory reasons and to improve service quality.
To maintain trust, goodwill and access to this information, meticulous attention to data protection is crucial.
Payments made by phone, through an interactive voice response, are no exception to the rule. Through contact centre IVR technologies brands can offer customers a smooth and secure payment experience that contributes to trust and an enhanced customer experience.
IVR payments are often deployed as fully automated, for round-the-clock self-service convenience. For this application, everything from greetings tailored to your brand to intuitive phone menus can help ease customer anxiety as they are guided through the payment process.
However, agents can also assist customers through the automated process without interrupting it, adding the human touch and improving conversion rates, all while still complying with PCI-DSS standards.
How Do Agent-Assisted IVR Payments Work?
During a call when payment is required, once the customer consents to the process, agents can transfer them to the secure payment IVR. The agent can then monitor, in real time, the customer's progress through the secure payment process.
At no time, however, can they hear the DTMF (Dual-Tone Multi-Frequency) tones associated with the customer's credit card number, which removes a potential access point to cardholder data.
The transaction is then processed and validated by a payment service provider (PSP). Finally, customers can be reconnected with the agent and receive a payment confirmation via their channel of choice, for example e-mail or SMS.
There are many ways customers can benefit from an IVR payment system. First and foremost, though, it offers flexibility with fully automated or agent assisted pathways, round-the-clock availability and a route to bypass call queues.
Throughout these processes, organisations should settle for nothing less than reassuring customers with the highest level of security.
This blog post has been re-published by kind permission of Odigo – View the
Original Article
For more information about Odigo - visit the
Odigo Website