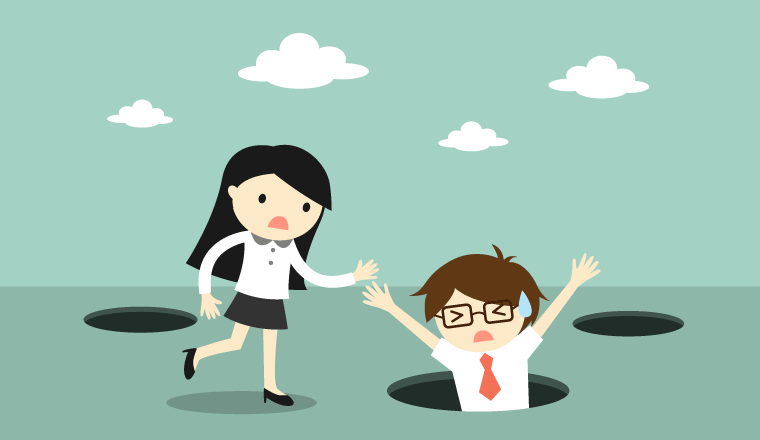 EvaluAgent questions why some contact centres are investing a lot of money in AI and automation but are still using spreadsheets for quality assurance (QA). 
We all make mistakes, it's fact of life. But when we see the same mistakes being played out over and over again, at the very least we have to question the cause behind the effect, otherwise we will never learn.
I believe that on many occasions the main cause was the perennial desire to cut costs, while the ultimate effect was the devaluing of the customer experience (CX).
While no doubt it appeared reasonable at the time, you can't help but wonder what on earth the powers that be were thinking. Were they really so blinded by figures that they couldn't foresee the consequences of their actions?
The future was bright and then…
I was fortunate to start my career with Orange (now EE). I say fortunate, because at that time it was easily the coolest brand in the mobile phone sector.
Orange emerged from under the shadow of its huge rivals Vodafone and Cellnet (now O2) and challenged their dominance with a display of energy, drive and fresh ideas, all coated in iconic Wolff Olins branding.
This was reflected in the customer service department, a hub of energy and enthusiasm with walls awash with posters, whiteboards and banners. An embarrassment of national awards reflected the success of an effective operation driven by a highly motivated and engaged workforce.
The future was bright, the future was Orange.
Then after a period of turmoil, France Télécom acquired Orange and shortly afterwards came the push from above to reduce costs. As Head of Customer Service Insight, I watched powerlessly as our once-celebrated customer services were shipped overseas.
Within just a few years, a nationwide survey revealed that an eye-watering 91% of consumers preferred to deal with companies that made a point of not using overseas call centres. Not surprisingly, shortly afterwards the vast majority of customer service returned to these shores.
It took a long time for many contact centres to recover (some didn't) and to this day, it remains the butt of many a joke: "I work in a call centre." "Must be a long commute to Delhi."
Cost to the industry: £millions + loss of credibility in the eyes of the consumer + poor CX.
Lesson learned: You need a skilled, motivated and engaged workforce to deliver a great CX.
Using quality monitoring to beat down on agents instead of driving up improvement
After a brief sojourn with Barclays Bank in the city, I joined Vertex Data Science as Head of Customer Experience and Operational Excellence.
For the next 3 years, I led a team of experts in developing customer experience improvement initiatives and agent quality and coaching frameworks for some 40 major clients, located across the UK, North America, India and Australia.
A major part of our goal to improve the CX of all our clients was the implementation of the quality resource as a means of driving improvement.
Unfortunately, a large proportion of clients had very different attitudes to the role of contact centre monitoring software, especially with regard to quality. Many were simply using quality monitoring to drive efficiency and reduce AHT, even to the point of encouraging the use of loaded questions such as "Did the agent use all means to complete the call?"
Right across the sector, in the desire to streamline performance and improve agent productivity, contact centres increasingly turned to performance metrics and workforce optimisation. Once again, the push to cut costs was the driving force.
With contact centres relying far too heavily on efficiency metrics, agents became increasingly disengaged. Under pressure, unmotivated, maligned by the general public, absenteeism and churn quickly reached an all-time high.
Ultimately it was the CX that suffered, the very objective that performance metrics were supposed to improve.
Cost to the industry: An increasingly disengaged and dispirited workforce + a poor CX.
Lesson learned: You need a skilled, motivated and engaged workforce to deliver a great CX.
Is AI and automation really the solution to all our current problems?
Many of the current challenges can be directly attributed to the need to adopt new digital multichannel capabilities, so it's not surprising that the sector has looked to technology for the solution.
In fact, it's fully understandable. In recent years, technology has advanced in leaps and bounds, and digitally literate consumers are becoming increasingly at ease with getting their answers from machines.
But make no mistake, yet again cost is playing a huge role in this decision. Companies are looking to AI and automation not to improve the CX but simply to replace what is an increasingly resource-heavy function.
But buyer beware. While this will deliver a series of short-term gains, they will quickly be followed by the realisation that technology doesn't hold all the answers.
Technology will make us more productive (by taking over the simpler, more mundane tasks), but it will also lead to a growing requirement for human initiative. Human intervention will be called upon, not just when technology fails, but also when it is unable to solve complex challenges.
Equally importantly, even if a digital CX programme is successfully implemented, it will only serve to deliver standardisation across the sector. How can an organisation deliver a competitive advantage based on a first-rate CX when they all look and respond the same way?
Automation has its limits. We need to learn how to collaborate with technology in ways that augment human skills so that agents can take on higher-value, more fulfilling roles.
Failure to do so will only result in yet another high-profile failure and another dent to the sector's reputation.
The potential cost: An increasingly disengaged and dispirited workforce + a poor CX + a loss of competitive advantage.
The lesson: You need a skilled, motivated and engaged workforce to deliver a great CX.
Investing £000s on AI and automation, but still using outdated spreadsheets?
It's unbelievable when you think about it. Contact centres are investing eye-watering sums on AI and automation but are still using a decades-old process to monitor one of the contact centre's most crucial functions.
It wouldn't be so bad if spreadsheets actually did their job well, but in the fast-paced world of the modern contact centre they are history by the time the information is fed back to agents.
The delay caused by the need for lengthy input and manipulation before they can be acted on leads to a loss of context and learning opportunities. In other words, by the time the feedback reaches agents it's stale and of little use.
Yet again it's the workforce that is being ignored, and the CX that is suffering.
A spreadsheet simply can't give you the overall picture that the EvaluAgent Quality platform can, as it allows you to create bespoke scorecards, produce advanced operational reports, review agent performance in near real time, while accurately monitoring compliance and regulatory requirements.
As a result of the above, you get more-skilled, more-motivated, more-engaged people, capable of delivering a superior and differentiated CX.
EvaluAgent Quality is one of the key elements of our Workforce Engagement Management platform, a shining example of how the future lies in the ability to use technology to elevate, not eliminate, people.
The future's bright, the future's Workforce Engagement Management
My experience at Orange taught me a valuable lesson: hire good motivated people, give them the right tools to do their job effectively and they will deliver a first-rate CX.
Similarly, during my time with Vertex, the likes of M&S demonstrated that the more enlightened organisations were happy to invest in tools that would support CX and drive change. They also realised that engaging with their employees was just as important as engaging with their customers.
The common denominator was the desire to get the best out of their workforce – fully engaged and capable of delivering the CX that ensures they stand above the competition.
Which is why, I and 2 colleagues left Vertex in order to focus on developing the tools that would actively engage and motivate agents. As a result, EvaluAgent was born.
Fast forward a few years and this approach is now labelled Workforce Engagement Management (WEM), and it is being championed by heavyweight players such as Forbes, Xerox, Gallup, AON Hewitt, Accenture and Gartner.
Workforce Engagement Management is about harnessing technology to nurture a new generation of agent: engaged, informed, enthused and capable of delivering a first-class customer experience.
Contact centres that offer this opportunity to their workforce have been proven to outperform their competitors and truly differentiate themselves through the customer experience.
Try programming a chatbot to do that for you.
Discover more about EvaluAgent Quality and how it fits into our revolutionary WEM platform. Alternatively, if you would like to see it in action, request a demo.
This blog post has been re-published by kind permission of EvaluAgent – View the original post
To find out more about EvaluAgent, visit their website.
---