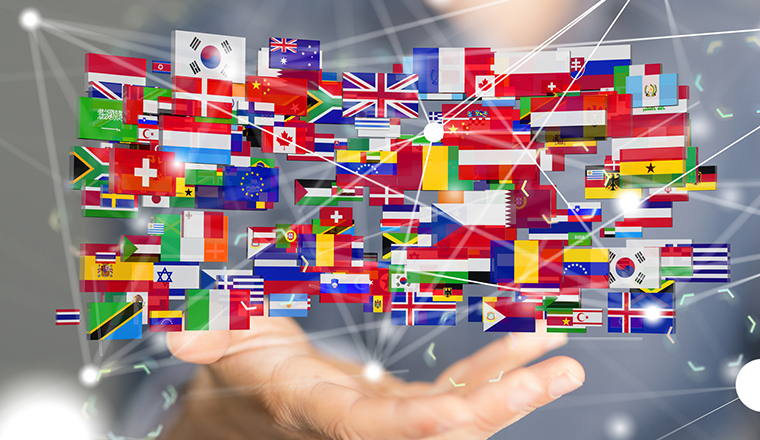 Lionbridge have announced the availability of GeoFluent for Enterprise Service Management, an omnichannel translation and interpretation solution that enables organisations to provide multilingual helpdesk and service support without hiring or maintaining bilingual staff.
By eliminating language barriers across communication channels, from chat and ticketing to voice and knowledge base, GeoFluent for Enterprise Service Management improves productivity and efficiency while increasing speed of response and resolution.
In 2016, Lionbridge introduced GeoFluent for Contact Centers, a suite of applications and services tailored to meet the real-time, multilingual communications needs of customer care organisations.
With today's announcement, Lionbridge is bringing the GeoFluent platform to enterprise service management, helping enterprise helpdesks and service desks solve their unique real-time multilingual communications challenges.
"Service desk agents have historically had limited options to deliver multilingual support. Customised real-time translation technology is an increasingly important piece of IT service management solutions, providing a high-quality, cost-effective alternative to hiring bilingual staff. Additionally, real-time translation technology allows IT service desk functions to scale to the needs of an increasingly mobile and global workforce." Robert Young, Research Director, IT Service Management and Client Virtualization Software, IDC
As part of the announcement, Lionbridge also introduced GeoFluent for ServiceNow, a certified integration between its customisable real-time translation solution and ServiceNow Connect and Incident Management. Available in the ServiceNow Store, the pre-built connection enables service management staff to chat and support tickets across more than 100 languages using their existing ServiceNow platform.
The GeoFluent platform includes three modules that serve each area of service desks' multilingual service desk and service management needs:
GeoFluent Virtual Translator adds support for over 100 languages to customers' existing self-service and agent-assisted digital communications platforms, including chat, email, and ticketing. GeoFluent Virtual Translator includes an AI-based core that is customized and trained specifically for each client and ensures multilingual consistency and accuracy across languages, channels, and use cases while understanding the context and unique brand, channel, and use case acronyms, and terminology.
GeoFluent Interpreter provides over-the-phone interpretation support for more than 350 languages, available 24x7x365. Given the prevalence of voice communications in enterprise service desks, Lionbridge is changing the traditional OPI experience to make voice interactions faster, more efficient, use less client staff time, all while reducing effort.
GeoFluent Translate provides clients a self-service and secure way to quickly translate virtually any file or document type.
"Between mergers and acquisitions and expansion into global markets, businesses and institutions are finding more and more need of multilingual services. Bringing service and support to customers in their own language is a large leap in creating a better customer experience, whether the customers are internal (employees) or external. There has never been a time when getting resolutions to customers quickly was more important, and providing fast, accurate translation into the customer's language is a great step in the right direction. This is an outstanding use of AI to bring better experiences to customers." Roy Atkinson, Senior Writer/Analyst, HDI

"It's a significant challenge for service desks to communicate effectively across languages, channels, geographies, and time zones. GeoFluent for Enterprise Service Management eliminates that complexity by leveraging unified interpretation and custom-trained AI-based translation to existing communications platforms and channels. This platform and channel-agnostic approach allows service desks to cost-effectively eliminate language barriers wherever they exist." Tom Tseki, Vice President & General Management, Customer Care Solutions, Lionbridge.
This post has been re-published by kind permission of Lionbridge – View the original post
---