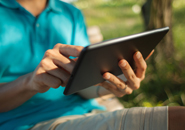 Just 25% percent of local authorities in the UK offer more than half of their core services online, with 37% providing less than a quarter.
The "Customer Service Delivery in Local Government" research, commissioned by Verint in association with Ingenium, was conducted amongst more than 90 public sector councils across the UK.
Findings revealed that digital transformation is struggling to gather pace – despite 36% of respondents expecting up to 99% of services to be online within two years.
Many may find these targets challenging to achieve without the right strategy and tools in place when selecting which services to deliver digitally. For the organisations that make this transition, however, there can be key benefits in terms of the ability to more effectively drive revenue and autonomy to today's increasingly digitally led communities.
The research also revealed that less than 25% of services are currently online, but many are moving towards a more digital approach with almost two-thirds of respondents evaluating suitability of services to go online within the next two years. However, less than 15% are using direct customer feedback as part of the decision process, while 20% are basing their decisions on which services are easiest to place online.
42% plan to implement chat functionality in real time
Live chat and mobile access will be the solutions prioritised this year.
42% plan to implement chat functionality in real time
47.5% plan to roll out customer mobile access
29% forecast increased social media transactions across Facebook and Twitter
More than 30% are planning to deploy a knowledge-management service
95% of respondents perceive a 360-degree view of customers as essential to their digital strategy – yet for that group, just 10% have the tools in place to realistically achieve that objective.
"While many may now strive to deploy an all-encompassing digital strategy, targets must be set and expectations carefully managed," said David Moody, Vice President and Global Leader, Government and Public Sector at Verint. "When deciding which processes to move online, it's essential to prioritise the ones that can help improve the customer experience and reduce operational costs, such as those which rely heavily on contact centre time and staff resource. It's no good simply focusing on the services that are easiest to put online."
For more information about Verint, visit their website.
---