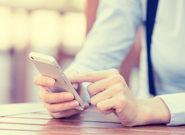 90% of contact centres are not able to follow the customer journey across multiple channels and touch points.
Ans this is despite 90% offering at least four channels and 42% offering seven or more, according to a new study from EvaluAgent.
The study 'Are your customers lost in the multichannel maze?' – which surveyed 50 senior decision makers in UK contact centres – also revealed contact centres are typically engaged in a 'tick-box' approach to multichannel customer service. The majority (60%) have a clear multichannel strategy in place, yet only 10% have successfully implemented the systems and processes to deliver on it.
The report also revealed that the majority of contact centres are failing to adequately track customer feedback. For digital service channels such as chat, social media and SMS, contact centres have little to no sight of how they are performing or what customers feel about the service. Even on the most established channels this is the case, with one in four contact centres unable to capture customer feedback on the telephone.
SMS is offered as a service channel by almost half (46%) of contact centres, but only 8% of those are tracking customer feedback and only 14% are tracking performance metrics. The research also found that only 27% of organisations are tracking their performance metrics on social media and 18% on chat, which is worryingly low for two volatile contact channels.
"Today's contact centres are dealing with an explosion of new channels that are supposed to reduce operational cost and improve the customer experience. However, our report shows many are paying lip service to the idea of multichannel and failing to create a seamless and joined-up experience that will drive customer satisfaction. Ultimately, this failure will lead to higher contact volumes from even more frustrated customers," said Jaime Scott, Managing Director of EvaluAgent. "It doesn't have to be this way. The contact centre industry has a huge but possibly short-lived window of opportunity to demonstrate its expertise in this area. The majority of companies say that customer insight has a high impact on their business-change programme, so why isn't the industry doing more to capture it?"
To download the full report, visit EvaluAgent's website.
---