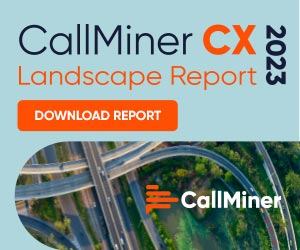 When it comes to Business Process Outsourcing (BPO), the virtual assistant market is predicted to reach $3 billion by the year 2020.
Also, it is no surprise that the number of home-based customer service agents is expected to grow. It is one of the strongest expansion levels of any outsourcing market sub-segment.
Despite the advantages of BPOs (24/7 customer support, location flexibility, cost savings, etc.), challenges can include how to effectively manage and support customer service agents staffed all over the world.
Likewise, with outsourced agents potentially catering to the needs of multiple organizations at one time, it can become difficult to prioritize the needs of one organization over another.
So, What's the Solution?
Let's take a look at four critical measurements to determine the effectiveness (or, conversely, ineffectiveness) of the outsourced contact centre:
1. Service Level
As any contact center manager knows, service level is a metric composed of a pair of numbers: a percentage value and a time value in seconds.
While many BPOs adopt an 80/20 service level (as somewhat of an industry standard), a Folono post on finding the right service level suggests that management should think otherwise.
"This metric is too important to be chosen without proper consideration," the article notes.
"Target service level should be based on what the call center can reasonably achieve given staffing levels and the expected call volume."
2. Agent Turnover
Statistics show agent attrition rates can be as high as 20–30% annually.
While the outsourced contact center can reduce agent turnover (by virtue of customer service representatives being able to work from home), it's nonetheless important for managers to keep an eye on attrition rates.
Since agents are on the front lines interacting with customers, it's also important for managers to consider the ways agents will represent the company, motivate other agents, and regularly strive to improve their performance.
In that sense, BPOs have an advantage over local companies because their applicant pool isn't limited to any one location in particular.
3. Performance
Getting agents to address a particular area of weakness (e.g., script compliance, product knowledge, etc.) is one thing.
But the question is: How can BPOs motivate agent teams to improve their performance on an ongoing basis?
A big part of this comes down to managers growing and supporting the team over time, helping them to cultivate skills, identify and execute professional development opportunities, and more.
To this end, speech analytics software can provide an overview of call center performance by providing both agents and managers with actionable feedback.
4. Process Adherence
Today's customers are busy and, when they encounter problems, they want them resolved quickly.  So what can BPOs do to ensure that agents are handling customer concerns as swiftly and efficiently as possible?
It all comes down to process.  As noted in a Blue Ocean blog, "if a [BPO] can't adhere to the defined process, the ripple effects will be in lost opportunities for clients to impact the customer experience."
Final Thoughts
While there are many advantages to using outsourced contact centers, it's critically important for companies to measure the effectiveness of BPOs to ensure customers are receiving the best experience possible.
The key is to think beyond just KPIs and use the above measurements as a means to evaluate agent performance and processes.
For more information about CallMiner - visit the
CallMiner Website