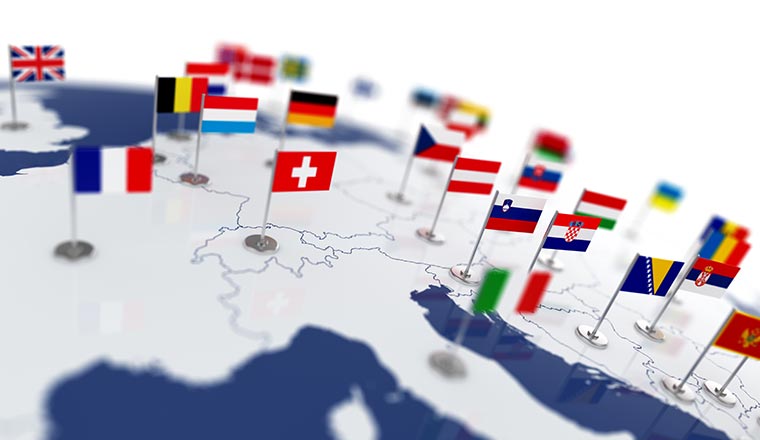 NewVoiceMedia has been named in the 'Accel EuroScape 2017', a list of the top 100 most promising SaaS companies in Europe and Israel.
Developed by Venture Capital Firm Accel, in conjunction with SaaStock 2017, more than a thousand SaaS businesses across 12 countries were evaluated to find the top 100.
The thousand were each ranked by criteria including market attractiveness, level of technology differentiation, strength of the team and traction such as monthly recurring revenue and growth in number of employees.
The companies which qualified for the 'EuroScape' have raised a combined $3.4 billion, with NewVoiceMedia raising $140 million.
The accolade follows several recent victories for NewVoiceMedia including being named by Forbes as one of the world's top private cloud companies, which, coupled with recognition in the Sunday Times Hiscox Tech Track 100, reflects its rapid international expansion and commitment to driving innovation.
NewVoiceMedia's cloud contact centre and inside sales platform delivers more successful conversations to help organisations worldwide build a more personal relationship with every customer and prospect.
The technology joins up all communications channels without expensive, disruptive hardware changes and plugs straight into an organisation's CRM platform for full access to hard-won data.
"It is a great honour to be named as one of the most promising SaaS companies in Europe," commented Dennis Fois, president and chief operating officer at NewVoiceMedia.
"Our rapid acceleration, together with our innovative technology, is helping us attract the highest calibre people around the world who are dedicated to making our cloud capabilities best-in-class."
"It's great to be recognised by this report and we look forward to continuing our growth trajectory ahead of the market."
To find out more, visit www.newvoicemedia.com
---