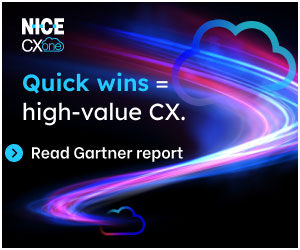 NICE has announced the launch of CXone in Singapore, enabling companies in the Asia Pacific region to eliminate friction and deliver customised, connected, digital-first customer service.
The industry's leading digital customer experience platform, CXone is supported by a dedicated local infrastructure team to accelerate organisations of all sizes and all verticals in their digital and cloud transformation.
NICE's commitment to driving a frictionless future through CXone is in direct alignment with Singapore Digital, the country's initiative to embrace digital innovation at a national level, making Singapore a natural frontier for collaboration.
Paul Jarman, CEO, NICE CXone, said, "Every interaction consumers have with a brand elicits some sort of emotion, and that emotion will determine brand loyalty.
A mandate for every organisation must be to deliver exceptional customer experiences by re-imagining their entire business through the lens of experience.
We're pleased to empower companies in Singapore to deliver the connected, seamless and hyper-personalised consumer experiences that are so vital to increasing customer loyalty and engagement with CXone."
The adoption of a hybrid mode of operation coupled with the fast pace of change in customer expectations have accelerated the adoption of the cloud around the world. The pace at which companies are transitioning their contact centre to the cloud is expected to be faster than ever before.
As consumers increasingly choose digital self-service, companies must give significant importance to eliminating friction in their customers' journeys and in innovating to meet them at their point of preference.
Like consumers, employees expect to have capabilities that help them effectively address issues and gain a sense of empowerment that boosts engagement.
NICE's cloud native CXone platform takes a holistic approach to improving both agent and customer experiences, helping organisations of all sizes modernise and remain agile and resilient in today's increasingly digital landscape.
CXone provides the most comprehensive, digital-first, omnichannel offering in the CCaaS market, as the first and only platform unifying best-in-class omnichannel routing, analytics, workforce optimisation, automation, and artificial intelligence on an open cloud foundation.
Among the NICE solutions to be offered in Singapore is CXi, (Customer Experience Interactions), a new framework delivered through a unified suite of applications on the CXone platform.
CXi empowers organisations to intelligently meet their customers wherever their journey begins, enables resolution through AI and data-driven self-service and prepares agents to resolve customer needs successfully.
It enables a frictionless, end-to-end service experience, combining digital entry points, journey orchestration, smart self-service, prepared agents and complete performance improvement, all embedded with purpose-built CX AI and based on a native open cloud foundation.
For more information about NICE - visit the
NICE Website