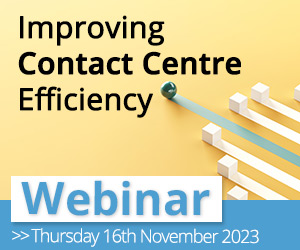 NICE has announced the CXone Fall 2021 release, which includes innovative capabilities that help businesses address the growing demand for digital interactions and intuitive self-service. CXone's powerful new intelligent and effective self-service options enable businesses to deliver answers faster, boost CSAT and accelerate digital transformation.
With new conversational AI bots that act on complex consumer requests and context changes, the latest CXone release enables end customers to receive more accurate, complete answers at the first digital entry point and provides agents with the guidance needed to boost customer satisfaction for every interaction.
In addition, supervisors and quality managers gain access to new AI-powered insights on agent soft skills that help ensure better customer experiences.
A NICE survey revealed that 62 percent of contact centres reported an increase in digital interaction volumes during the global pandemic. In 2020, the preference for self-service channels, such as websites, IVR, and chatbots, increased to 42 percent, up 15 percentage points from 2019.
The preference for agent-assisted channels, such as phone, email, and online chat, decreased from 72 percent to 57 percent. These metrics indicate the importance for companies to maintain a balance between providing smarter, adaptive self-service across channels, while also providing agents with the specific next-best actions and behavioural guidance they need to deliver exceptional experiences.
The NICE CXone Fall 2021 release allows businesses to provide end-to-end, digitally fluent customer service with the following advanced innovations:
Power smarter bots for frictionless, end-to-end, self-service that boosts CX while reducing cost-to-serve:

Advanced intelligence for voice and chat self-service provides businesses with out-of-the-box, machine learning-infused capabilities to build, manage and deploy smarter, more effective, natural language self-service.
CXone SmartAssist – an intelligent virtual assistant that automates complex conversations with customers – is powered by Amelia, among the most comprehensive conversational AI on the market and available exclusively through NICE.
Businesses with more straightforward self-service needs can now cost-effectively enhance their self-service options and expand presence on social channels with little to no coding using CXone Bot Builder.
End-to-end DIY digital chatbot development – from building and testing to improvement and deployment – mitigates cost and complexity. New API integration now allows bots to connect with internal or third-party applications to automate new and more sophisticated self-service use cases.
Businesses that need an accelerated path to smarter customer engagement can use CXone Answers, a new solution that combines CXone Bot Builder with knowledge management (CXone Expert) for a dynamic FAQ chatbot that answers customer questions faster across digital channels.
Reach consumers wherever they are by instantly delivering knowledge in their native language with AI-driven neural machine translation: CXone Expert's new Instant Translation allows companies to extend their reach to more global markets and enables consumers to self-serve in 71 languages, reducing customer effort to consume knowledge and resolve issues without the need for a live agent.
Its unique AI-based approach allows for quick and seamless translation, empowering businesses to serve emerging markets cost-effectively while improving CSAT.
Use AI to gain critical insight on service quality and coaching to elevate agent preparedness and engagement: An upgrade to CXone, Quality Management and Interaction Analytics now embed proprietary, pre-built NICE Enlighten AI models to measure and understand critical agent behaviours for powerful post-interaction analytics on 100 percent of calls.
Empower business analysts and quality program managers with out-of-the-box metrics and reporting on agent CSAT behaviours, allowing them to discover agent behaviour trends, improve coaching programs and better prepare and engage agents to deliver hyper-personalized service and rapid resolution.
In addition, new e-commerce capabilities have been added to the CXexchange online marketplace to make it easier for CXone customers to extend their investment with partner solutions.
In just a few clicks, customers can buy or start a free trial of select partner offerings and have them automatically added to their monthly invoice for simplified billing and a unified customer experience.
Paul Jarman, NICE CXone CEO, said, "Consumer expectations for seamless, rapid self-service on digital channels continues to grow, and there is zero tolerance for waiting in long queues for answers.
"With the fall 2021 release of CXone, we bring advanced capabilities to accelerate digital transformation and enable exceptional, end-to-end self-service experiences, allowing consumers to get answers to the most complex and sophisticated questions from the very first digital entry point."
For more information about NICE CXone - visit the
NICE CXone Website