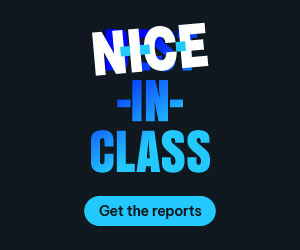 NICE has announced the launch of NEVA Unlimited, an all-inclusive automation package, built to drive successful automation implementations.
With NEVA Unlimited, enterprises that purchase NEVA (NICE Employee Virtual Attendant) now receive complimentary unattended automation robots.
This unified offering includes the complete set of NICE's RPA modules. With the introduction of NEVA Unlimited, customers can now benefit from the broadest automation package available today.
Barry Cooper, President, NICE Enterprise Group, said: "With NEVA Unlimited, NICE unlocks the full potential of the benefits that automation offers."
"By redefining the way commercial models are built in the industry, NICE provides transparency and simplicity that was previously unavailable."
"This unprecedented offering includes NICE's full set of robotic automation solutions and we believe it will accelerate the value automation brings to organizations and shorten time to ROI."
NEVA is a digital assistant designed with the employee in mind.
NEVA's intelligent, AI-driven interface responds to voice or text communication from employees, offering real-time process guidance and next best action advice as well as executing multiple and varied tasks on their behalf.
A natural integrator, NEVA interacts with any desktop application and can trigger unattended process automation.
NEVA Unlimited includes NICE's complete range of modules to boost automation deployment success and includes Automation Studio, NICE's advanced design tool, OCR (Optical Character Recognition) to effectively handle unstructured data, Automation Finder for intelligent automated process discovery and more.