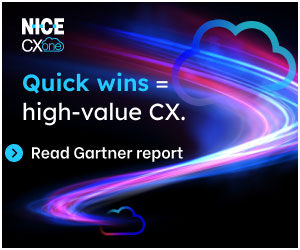 NICE have announced the availability of a trial version for its next-generation Automation Studio.
Openly accessible to Robotic Process Automation (RPA) professionals via the NICE RPA website and free of charge for a period of six months, the new version helps boost development skills in both attended and unattended automations.
Automation developers can now get hands-on experience with the NICE RPA tool and familiarize themselves with its user-friendly interface, drag and drop functionality, built-in developer guidance, a smart callout builder and other cutting-edge capabilities.
NICE's Robotic Automation Community Edition allows IT or citizen developers to grow their careers by expanding their automation development skills. This is particularly advantageous in today's new work from home reality since RPA capabilities are likely to be essential to enterprises' expedited adaptation to remote business operations.
By freeing employees from doing routine, repetitive work, RPA gives remote staff more capacity to focus on high-value areas such as handling increasingly sophisticated customer requests.
Through the Community Edition, RPA professionals can access a world of content, tutorials and best-practices in building automations, as well as get officially certified on NICE's leading design environment – Automation Studio.
Members of NICE's fast-growing global Robotic Automation User Community enrolled in the company's Automation Developer Certification program will automatically be able to access the NICE Robotic Automation Community Edition.
"We are excited to see more and more developers turn to automation as their next career move," said Barry Cooper, NICE Enterprise Group President.
"This is apparent in our growing RPA developer community, as well as the many new automation-related roles we see springing in the market."
"By bringing this free automation trial version, we are striving to make automation more accessible to today's work-from-home developers, who play a role in creating solutions for supporting their business and service operations."