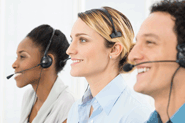 Only 36% of British staff are highly engaged at work.
The 2015 Employee Engagement: How British Business Measures up Survey, commissioned by Red Letter Days for Business, also revealed that 48% of British staff claimed to be moderately engaged – while 16% have no or low engagement.
The findings showed that managers who elicit highest engagement from staff:
Encourage their development
Let staff get on with their job
Give staff opportunities to grow
Listen to opinions
Praise staff and recognise good performance
Give staff regular training
Give staff the equipment they need to do their job
Make sure staff know what is expected of them each day
Show they care for each employee
While 80% of highly engaged staff received some form of reward or recognition for work well done, just 35% of those who have no engagement at work receive such treats.
Also, only 18% of all British employees received a verbal thank you from their manager in the last 12 months.
The research revealed a high correlation between high engagement and:
Believing your job is an important contributor to the purpose of your company (63%)
Having someone who encourages your development (97%)
Having colleagues who are committed to quality work (57%)
Being able to do your best every day (56%)
"Too many businesses aren't succeeding on engagement because they're following a textbook approach," said Bill Alexander, CEO. "Companies getting it right are doing elements outside of the textbook; they're adding colour to their employee campaigns and enriching their lives – in fact, they're making their employees' lives better. These companies support staff to master skills inside and outside of work, implement staff ideas and reward staff with prizes they wouldn't get to do every day."
Published On: 10th Jun 2015 - Last modified: 18th Dec 2018
Read more about - Archived Content
---