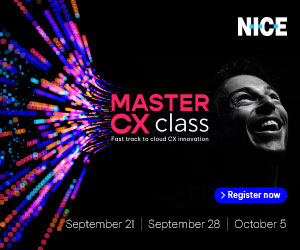 Consumer demand for self-service has only intensified during the pandemic. Nearly two-thirds of CIOs (65%) have seen an increase in the use of self-service by customers or the general public, and 79% expect that usage to continue to grow, according to the Gartner CIO Agenda 2021.
Already, some eight out of 10 enterprises today offer at least one self-service app, Forrester has found.
Self-service offers a range of benefits, from lower costs to increased customer spending, higher levels of customer satisfaction, and more.
"More digital products and services or self-service avenues encourage established customers to spend more, despite a lack of in-person touchpoints," Gartner journalist Kasey Panetta wrote. "These digital avenues will also enable organizations to extend sales and service hours without requiring more staff."
While there is growing popularity and demand from customers for digital experiences, there is also an ongoing need for live voice and chat interactions – creating a "digital dilemma."
So what is this dilemma? Even though digital channels are ripe for more complex tasks, and customers want resolutions in digital channels, those same digital channels need expansive data sets for training and tuning – how does a business go about breaking the cycle?
Fortunately, machine learning and artificial intelligence (AI) make it easy for enterprises to rethink their digital channels. Here are the top challenges they are tackling—and how a data-driven digital strategy accelerates better CX.
Challenge: A Reliance on Guesswork, Not Data
Conversations between customers and agents contain an untapped wealth of data – but it's not easy to share these insights to digital channels. Businesses often find it challenging to understand and drive value from live interaction data.
Current approaches, frequently workshop with whiteboards, cannot handle all of the nuances of every interaction on every channel. Digital experiences need data, and this narrative approach with workshops and outside consultants misses the richness of human conversations.
How to overcome this challenge:
Start With Data, not a Workshop
AI and machine learning are the keys to unlocking insights from live conversational data to improve the digital customer experience. With the right tools it's easy to harness and evaluate human interactions – the most valuable asset to accelerate digital transformation.
AI-powered technologies learn from human conversations to identify customer intents and how agents resolve each customer's needs. AI and machine learning replace guesswork and workshops to handle more interaction dimensions, building better digital experiences, enabling businesses to:
Review every interaction, not just a sampling
Recognize the highest priorities customer intents for automation
Identify how agents resolve each unique customer intent
Gather the specific words and phrases needed to train self-service to identify intents and the agent tasks to resolve them
Challenge: Rapidly Increasing Customer Expectations for Self-service
Customers want to resolve their issues using self-service channels, and they expect 24/7 support. When businesses cannot provide self-service resolution, customers become frustrated, and costs soar (contact centres spend 100x more on live service than self-service).
How to overcome this challenge:
Include Digital in CX
When planning CX initiatives, digital experiences are critical channels to driving improvements for first contact resolution and customer satisfaction. Investing in self-service means better CX, and this has a direct impact on the bottom line.
Improving self-service increases first contact resolution (FCR) and self-service resolution rates and improves consumer engagement and satisfaction.
Challenge: The Increasing Complexity in Customer Issues
Today, Gartner finds that self-service only resolves 9% of interactions – and still only the most simple, straightforward customer intents. The aforementioned narrative approach, a fancy way of saying "guesswork," makes it difficult to expand digital capabilities to handle more complex customer needs.
How to remedy this challenge:
Follow the Data
An empirical approach to self-service uses data to identify customer needs and the steps agents need to take to resolve each customer intent. Expand self-service to handle more complex intents by using conversational data from live chat and voice interactions.
Challenge: Nonstop Evolution of Customer Needs
Customers' needs change constantly, and businesses cannot update self-service fast enough to respond to them.
How to remedy this challenge:
Commit to Continuous Improvement
Evolve your self-service channels to adapt as quickly as customer needs do—continuously. AI quickly finds customer needs and uncovers how agents resolve intents using the conversations between customers and agents.
The demand for seamless digital experiences is here to stay.
This blog post has been re-published by kind permission of NICE – View the
Original Article
For more information about NICE - visit the
NICE Website