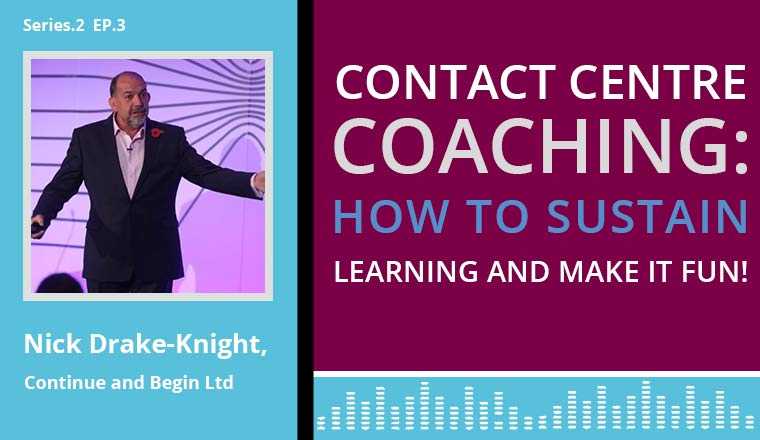 The Contact Centre Podcast: Episode Nine
In this episode, Nick Drake Knight introduces us to his favourite method of coaching advisors in the contact centre, before sharing some expert tips on how to improve your training programme.
As part of our discussion, we also talk about how we can sustain key learnings from training and contact centre gamification and discuss how you can protect yourself against the "But Monster". Yes, you read that right!
Follow any of the links below to listen to the podcast on your favourite platform:
Or, if you'd prefer to listen to the podcast directly from this web page, just hit the play button below:
This podcast was made possible by our sponsor Genesys. To request a demo of their contact centre software, visit: www.callcentrehelper.com/demo
What do you think of our podcasts? Let us know by filling in this simple survey. All your feedback is greatly appreciated and, by taking part, you might just win a prize…
---