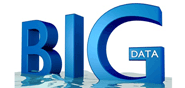 Susannah Richardson from mplsystems explores the Big Data debate and how it can be used for for seamless customer experiences.
For many customer service technology professionals, the Big Data debate can be confusing – often failing to look much further than data collection and analytics. However with Customer Service Directors and Marketing now being tasked with deploying Big Data solutions in their customer engagement programmes, there's a real requirement for more practical solutions that will allow them to put this potentially expensive data to work.
Cut through the hype, and it's clear that it is important. Big Data-style technologies allow Customer Service teams to provide customers with the right service levels and experiences based on relevant, contextual data gathered from a range of sources. It can be significant for all organisations – but they have to be able to do something with it. The challenge comes in translating their insights into actions that can be applied by agents and contact centre systems to improve customer responses and engagement.
That's why at mplsystems they are helping customer service organisations put the power of Big Data to work in their contact centres with a cloud-based agent desktop solution. Central to their approach is their goal of helping organisations directly address the complexity of today's 'Omni-channel' customer service environment, where consumers increasingly engage across a range of channels including voice, mobile, social, chat and smartphone apps.
An intelligent desktop approach lets contact centres make sense of this channel complexity, contextualising multiple Big Data streams and presenting agents with the right information needed to take customers forward at the right point in their customer journey. Critically, they are also providing organisations with a way to take advantage of it in their customer contact centres with none of the high costs typically associated with traditional IT-intensive data analytics projects.
Big Data is all about bringing together a broad range of data sets, analysing them cost-effectively and then delivering the results to where they can be most useful. Feeding it into the intelligent agent desktop mix makes smart sense for organisations looking to deliver greater personalisation and stronger customer engagement. With customer service now shifting towards the Engagement Centre, there's increased pressure on contact centres to enact rules-based processes that support agents in consistently delivering the next best information or action with which to engage the customer.
Published On: 17th Jul 2013 - Last modified: 12th Dec 2018
Read more about - Archived Content, IFS
---