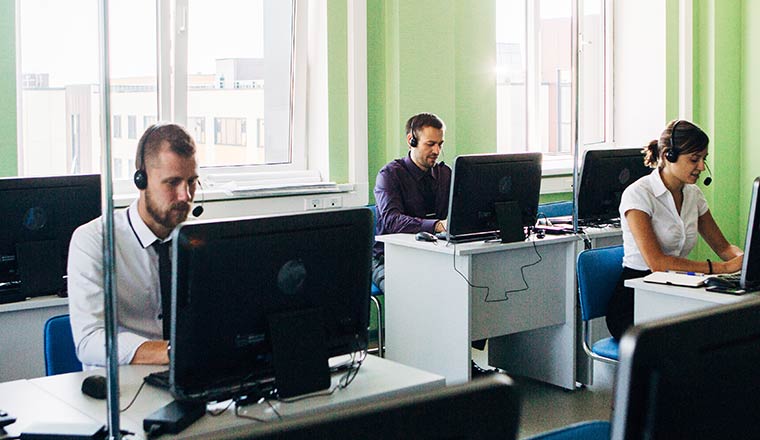 Which are the largest call centres in the UK?
Answer 1:
RBS Insurance created the World's largest virtual call centre a couple of years ago – Churchill, Direct Line, NIG, UKi, Privilege, etc.
I guess as businesses focus on efficiency, larger call centres will reduce in size…
Answer thanks to Darren Degiorgio. 
Answer 2: 
Are we talking in terms of single site here or a multi-site virtual contact centre? I'd wager that in terms of VCC capacity, NHS Direct is made up of 36 sites across the country of hub and spoke formation-pretty vast!
Answer thanks to Rob. 
Answer 3: 
Largest CC in the world is AOL in the Philippines I think. The UK's biggest is harder because of the tendency to classify distibuted contact centres as single sites when they are not.
Bank of America in Chester is huge, JD Williams in Manchester is suprisingly big as is Homeserve in Walsall.
Answer thanks to  Michael Allen. 
Editor's note
Since we wrote this answer we have compiled a list of the biggest 50 Contact Centres in the UK
---
---