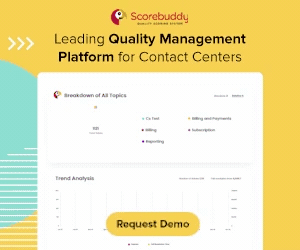 Dick Bourke suggests asking these five questions before choosing the right CRM software for your contact centre.
If your people are your most valuable asset, then giving them the software they need to do their jobs well should be an important priority. The call center CRM you choose could be the difference between keeping an existing client and seeing them go to a competitor.
There are many factors that go into any business decision. This article will help you ask the questions you need answered in deciding on which call center software is best for your business.
1. Does It Save You Both Money and Time?
Time is money, but sometimes you have to sacrifice one to get the other. Your ideal system will allow you to save both time and money.
Your call center CRM can give you data that will help you make the important decisions. These metrics can not only make sure that the job is done properly, they can help you become more efficient in the future. Your software system gives you the data to evaluate daily operations.
In addition, a properly integrated system can allow recorded calls to be sent directly to the CRM. You can monitor quality with no additional work. Over time, this can save a great deal of time and money.
2. Does It Allow You to Control Your Data?
When you rely on an outside agency to evaluate your data, you are subject to their systems. When you control your own data, you can generate the reports that you need in real time. While you can use feedback from your customers to determine what to monitor, your baseline collection should include data on:
First call resolution

Call abandonment rate

Average wait time

Average time to respond to a missed call
3. Does It Allow You to See the Bigger Picture?
When you look at individual data points, it can be easy to miss the forest for the trees. Quality call center software will allow you to step back and see the bigger picture about how your business is being run.
If your QA system and CRM software are integrated, you can see the entire relationship – from customer to employee to management – as one large process. Breaking down individual steps in this process can give you specific goals to work with, but this is only helpful if it allows you to improve the overall experience.
An integrated call center CRM system allows everyone to stay on the same page.
4. Is This a Long-Term Solution?
It is a reality of modern business that your information systems have to be updated. New features are added that you must have, old systems stop being as effective, and industry norms change. However, when you can keep your software vendor over the long term, you save money and improve consistency.
Every time you switch software, you have data integration issues. These can include being shut down for a few hours or days as the data is transferred, employee retraining, and data corruption issues.  
Choosing a software vendor creates pathway dependence issues. Your company will probably be dealing with the vendor for many years to come, so choosing well now is imperative for the future.
5. Does It Provide Better Agent Engagement?
Agent engagement involves more than the computer software you are using, but when you offer them tools that make their jobs easier, you support increased agent success. When you have engaged agents, you reduce staff turnover and increase employee motivation on a day-to-day basis.
When you evaluate CRM software for improved agent engagement, here are some of the factors to consider:
Employee Recognition
One of the things that makes employees motivated to do a good job is company recognition when they perform above expectations. It is much easier to recognize your true stars when you have the data that backs up performance metrics. Being able to reward employees properly allows you to have a successful staff.
Open Communication
Your CRM needs to allow other support staff and management to step in when one agent is having a problem. This open communication is essential in operating a well-run call center.
Reduced Complexity
One of the problems with modern software is that it seems each new version of a program increases the complexity of using it. When purchasing a new CRM, you should look at whether it makes the job easier instead of adding steps to each interaction.
Single Desktop Operations
When agents have to switch screens to access information, it reduces their effectiveness. A good software system will allow agents to access everything they need to complete a call on a single desktop.
Collaboration Tools
When you purchase a call center CRM, you should make sure that it provides managers a way to give employees feedback as well as allowing agents to communicate best practices and new ways of doing things to each other.
Conclusion
A high functioning call center needs to have the right technology. Choosing CRM software that empowers your agents to do their best and be rewarded for it makes your company a go-to destination for your target companies. You probably won't sell clients on the software you use, but that software can make it possible for you to make the sale.
This blog post has been re-published by kind permission of Scorebuddy – View the
Original Article
For more information about Scorebuddy - visit the
Scorebuddy Website