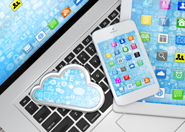 The NICE 'Engage' platform is now certified for use with EMC's Elastic Cloud Storage (ECS) solution.
The Engage platform, with Advanced Interaction Recording (AIR), provides real-time streaming and consolidated enterprise-wide recording, while the platform ensures that the recorded data is stored with cloud-scale reliability and security. As well as benefiting from the infrastructure it offers, NICE Engage customers can also benefit from the low cost, scalability, and easy serviceability of cloud storage.
The new Engage-ECS collaboration is the latest in a 15-year relationship between the two companies, bringing many interaction management technologies to their customer base.
"The ECS solution will help our customers reduce storage cost and move from traditional storage to modern cloud deployments. Together with EMC, NICE customers can enjoy the best of both worlds: advanced recording and cloud-scale performance," said Miki Midgal, President of the NICE Enterprise Product Group.
For more information please go to www.nice.com.
Published On: 9th Dec 2015 - Last modified: 18th Dec 2018
Read more about - Archived Content, NICE
---