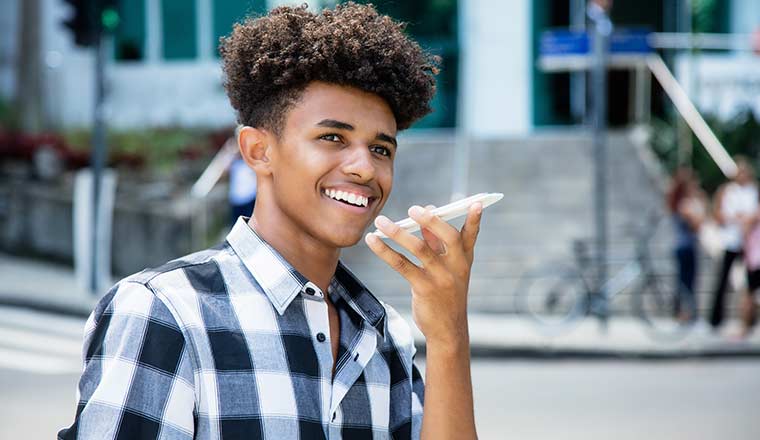 © Daniel Ernst-Adobe Stock-219684495
Speechmatics has raised £6.35m in Series A funding led by AlbionVC; IQ Capital followed on in this round along with several angel investors.
The technology is currently available in 29 languages, either in the cloud or, crucially, on-premises – a critical feature for businesses who do not wish or are unable to share data in the cloud.
The diversity of languages and accuracy of the technology sets Speechmatics apart from other global brands in speech recognition.
Speechmatics was recently awarded a Queen's Award for Enterprise in the 'Innovation' category for 2019.
The automatic speech recognition (ASR) market is currently worth $7.5bn and is projected to be worth $21.5bn by 2024. Applications of Speechmatics technology include almost instant transcription of audio files, live subtitling in broadcast, and the conversion of call centre recordings into text.
ASR technology is now at a tipping point of being a fundamental element of human–machine interaction and is a vital component for businesses integrating machine learning and AI into their strategies across many sectors.
The £6.35 million funding will be used to enable product development and geographical expansion, with new offices being opened shortly in Denver, USA, Brno in Czech Republic, and Chennai in India. The team is expected to grow from 50 to 100 people by the end of the year.
John Milliken, Chief Executive Officer of Speechmatics, says: "We've invested heavily into our product and machine learning capabilities to provide our customers with what we believe is the best speech recognition technology on the market.
"We recognize that businesses are increasingly aware of the importance of unlocking their voice data and utilizing it for core business functions such as compliance, analytics, training and improving customer experience.
"This latest investment opens up not only global expansion but the opportunity for new product development and traction in new markets."
Robert Whitby-Smith, Partner at AlbionVC, says: "Speech software is a large and rapidly growing market and we believe Speechmatics' small footprint language models, capable of flexible deployment in the cloud, on-premises or on-device will become of strategic importance in the evolving landscape. We believe Speechmatics, led by John, is poised to become a significant global software company."
Ed Stacey, Managing Partner at IQ Capital, says: "We have supported Speechmatics since IQ Capital first invested in 2016.  All companies in our portfolio have the potential for global scale, and we believe Speechmatics, with over 75 languages in development, is set to become a global market leader in speech recognition and in allowing machines to understand natural languages."
For more information visit www.speechmatics.com
---
---