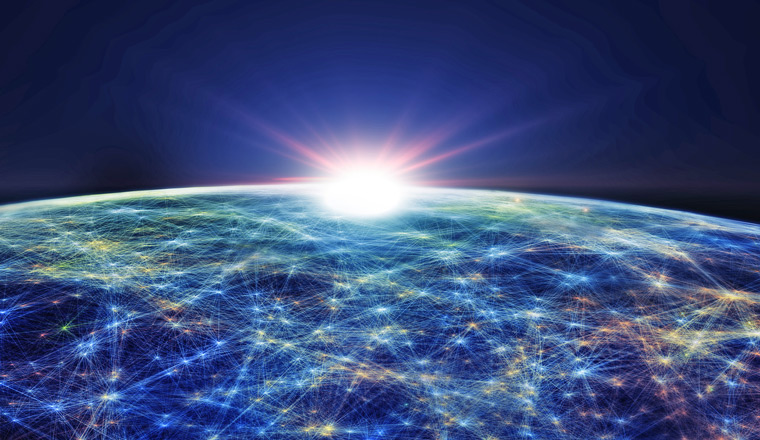 Richard Farrell takes a look at the critical role that digital technology will play in driving successful STPs.
With an increasingly ageing population and greater demands on acute and primary care, the NHS is facing the biggest challenge of its 70-year history.
£1bn per year wasted due to missed appointments – technology could make an immediate dent on this number.
In NHS England these changes are being tackled head-on with the Sustainability and Transformation Plans (STPs) based in 44 newly created areas.
These plans start to look at the practical implementation of the Five Year Forward View which was widely accepted as a positive step forward. They also come on the back of the Health and Social Care Act 2013 that began the new focus on healthcare provision at the local and GP level, but was seen by many as failing to foster collaboration or to fully seize the benefits of newer digital technologies.
So, what can be learned from the STP proposals so far?
Primarily that clinical commissioning groups (CCGs) and local authorities are genuinely aiming to tackle collaboration between hospitals, social care, and GPs, to deliver cost savings and reduce serious problems like bed blocking.
Many are also seeking to gain greater efficiency by shifting the emphasis from acute care to care in the community. This approach requires patients to be treated before reaching acute care to reduce the probability of conditions escalating and thus needing acute care.
But whatever their strategies, all are looking to allocate funds to cover improvements in the use of digital technologies.
Across NHS England there are significant plans to improve patient record and booking systems, and to improve data collection for research. Many STPs are also seeking to promote mobile systems with apps for staff and patients.
In addition there are projects to:
Improve access to help, advice and diagnosis
Improve use of messaging and chat and web services
Give access to E-referral systems
Improve online prescription services
Provide clinical decision support services and online triage (artificial intelligence)
That said, there is no room for complacency. Professor Keith McNeil, chief clinical information officer, NHS England, warns: "The benefits of investing in and optimising use of digital technology to improve efficiency and enhance care are more widely understood, but we are not yet realising these benefits at scale or sufficiently quickly." McNeil is pressing those developing the STPs to think hard about their digital roadmaps.
Clear Vision Is Needed
The government has let loose a regional decision-making policy by creating the structure for the STPs. But it is clear that what is needed more than anything is the opportunity for interested parties to be able to learn from best practice across the whole NHS; benefit from economies of scale where possible; and move away from technologies that created silos of data.
The creation of the 44 areas clearly presents huge opportunities for collaboration and sharing of ideas and technologies where previously there was competition and lack of sharing of expertise.
Missed appointments are a case in point. In 2015, Secretary of State for Health Jeremy Hunt stated that missed appointments cost nearly £1 billion per year across the NHS. Despite improvements in some areas most services still suffer from so-called DNAs (Did Not Attends).
Messaging services are widely in use to effectively reduce DNAs with consequent cost savings. Hospitals and CCGs now have a chance to widen the breadth and enhance such services by looking for best practice and considering cost-effective ways of extending services, particularly where they also see cost benefits at sites within their STP area.
It is also evident to many that the NHS could further reduce staff workloads through voice automation and self-service portals. Some STPs are looking closely at developing apps to enable booking by mobile – something already transforming the private sector.
This innovation fits within plans for digital services and paperless working. Some areas have already shown that sending appointment details by post can be reduced or totally eliminated by online booking and such moves must be emulated.
Healthcare delivery organisations have a unique opportunity to look at patient journeys and to consider ways in which the communication with patients and their families could be improved and enhanced in ways that will provide savings – directly or indirectly. Plans to provide consultations by video are also likely to radically change the nature of primary care and deliver significant savings.
The Kings Fund report regarding the STP proposals notes that the newly created 44 locations have a differing impact on the current 73 digital roadmaps created in 2015, with a view to paperless working. Some bring together different roadmaps and others have roadmaps that cross over into other locations.
What is important is that savings and productivity improvements can be achieved through collaborative roadmaps. Some proposals are seeking to improve patient record sharing, as in the case of the Dorset Care Record and the Northern Care Record.
The Dorset Care Record proposes a shared record of people's interactions with different services to enable information to be shared between health and social care practitioners across the STP.
The Kings Fund notes that Sussex, North East Essex and Hertfordshire and Worcestershire have combined a number of these roadmaps for a single digital roadmap. Others state an intention to plan and deliver the roadmaps at local level. The Cheshire and Merseyside STP footprint maps onto three local digital roadmaps, and West Yorkshire and Harrogate maps onto six.
Many STPs propose some form of patient record system that can be shared across organisations. Norfolk and Waveney proposes a digital platform that allows all providers of out-of-hospital care to access the same records, as well as developing a shared record system – 'e-hospital'– linking three acute hospitals.
Meanwhile the Great North Care Record will have a larger remit implementing shared records across four STPs in the North East of England and the north Cumbria region, covering six million people.
All these examples illustrate the efforts to improve collaboration with increased potential for mobile working in the future. The best implementations should be emulated throughout NHS England.
The Bigger Picture
Everyone agrees that the NHS has to do better in very challenging times. It is our firm belief that this can be achieved through greater understanding of current good use of IT and increased efforts to collaborate and share best of breed products.
The potential to vastly improve services by strategic use of IT is huge; and the creation of the STP areas throws off the historical shackles of local competition. This gives a really unique chance for all parties to work together, share skills, and to promote best practice.
It is hoped that the words of Keith McNeil are ringing loud and clear to those charged with driving the STPs to conclusion. Speaking of funding for digital excellence he said: "We need to move faster in getting clinicians real-time access to accurate information and joining up healthcare systems to improve outcomes for patients and reduce staff workloads."
So, perhaps it's time to start looking to share information across healthcare sites, reduce DNAs with automated appointment reminders or looking to help patients self-serve.
This blog post has been re-published by kind permission of Netcall – View the original post
---