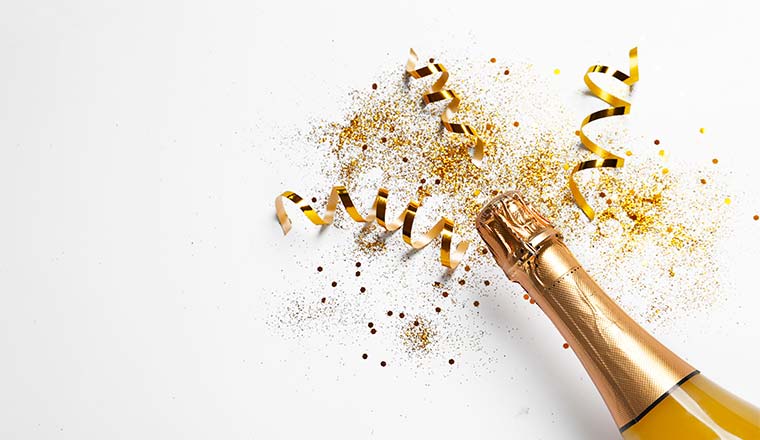 © New Africa - Adobe Stock - 281530167
Talkdesk has been named to the Forbes 2019 Cloud 100, the definitive ranking of the top 100 private cloud companies in the world.
The Forbes 2019 Cloud 100 is published by Forbes in partnership with Bessemer Venture Partners and Salesforce Ventures.
"We are honored and proud to be included in the prestigious Forbes 2019 Cloud 100. This recognition is a validation of our cloud contact center solutions and leadership in the customer experience marketplace," said Tiago Paiva, chief executive officer, Talkdesk.
"Talkdesk is dedicated to pushing the contact center industry forward with our rapid pace of innovation, and we are committed to providing customers with the tools needed to set themselves apart through superior customer experience."
Talkdesk Enterprise Cloud Contact Center empowers companies to make customer experience their competitive advantage.
With enterprise-class performance and consumer-like ease of use, Talkdesk easily adapts to the evolving needs of sales and support teams and their end-customers, resulting in increased customer satisfaction, productivity and cost savings.
Combining enterprise performance with consumer-like ease of use through cloud-native architecture, Talkdesk makes contact center operations agile to easily adapt to the constantly evolving landscape of customer service.
As part of the rigorous selection process for the Forbes 2019 Cloud 100, Bessemer Venture Partners received submissions from hundreds of cloud startups.
The Cloud 100 Judging Panel, made up of public cloud company CEOs, reviewed the data to select, score, and rank the top 100 private cloud companies from all over the world.
The evaluation process involved ranking companies across four factors: market leadership (35%), estimated valuation (30%), operating metrics (20%), and people & culture (15%).
"The private cloud ecosystem has matured, making the competition to land one of the coveted spots on the Cloud 100 list steeper than ever," said Byron Deeter, a top cloud investor, and partner at Bessemer Venture Partners.
"In fact, the average valuation of a company on our inaugural list just four years ago was $1 billion, while the average valuation on this year's list spiked to $1.7 billion. Our 2019 Cloud 100 includes over 60 private cloud unicorns!
"These founders represent the absolute best in cloud computing today, and they will most certainly follow in the footsteps of our esteemed Cloud 100 alumni."
"In total, already 25 Cloud 100 alumni have gone public, and dozens have been acquired for over $1 billion each. Congratulations to these cloud leaders!"
"There has been tremendous growth in the cloud market in recent years, as more and more companies are adopting cloud technologies to enable their digital transformation and change how they do business," said Matt Garratt, Managing Partner, Salesforce Ventures.
"The opportunity is massive in the cloud sector, which is evident in both the public and private sectors. There are now more than 15 public SaaS companies valued at over $10B whereas even five years ago there were only two."
"The growth we are seeing is not limited to the Bay Area and San Francisco, as we are seeing more $1B+ cloud companies spring up throughout the U.S. and globally."
"For four years now, we have ranked the best and brightest emerging companies in the cloud sector," said Alex Konrad, Forbes editor of The Cloud 100.
"With so many businesses growing fast in the cloud, from cybersecurity and marketing to data analytics and storage, it's harder than ever to make the Cloud 100 list – but with more elite company if you do."
"Congratulations to each of the 2019 Cloud 100 honorees and the 20 Rising Stars honorees poised to join their ranks!"
The Forbes 2019 Cloud 100 and 20 Rising Stars lists are published online and will appear in the September 2019 issue of Forbes magazine.
This news story has been re-published by kind permission of Talkdesk – View the original post
To find out more about Talkdesk, visit their website.
---