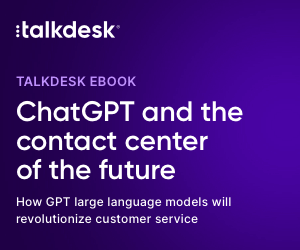 Talkdesk has announced new certifications for information security and business continuity.
The international standard for Information Security Management specifies the requirements for an information security management system within the context of the organization.
The international standard for Business Continuity Management specifies requirements to establish, implement, maintain and continually improve a documented management system to protect against disruptive incidents.
Talkdesk is the first Contact Centre as a Service (CCaaS) provider to receive this particular ISO security certification.
According to the International Organization for Standardization, these security certifications give world-class specifications for products, services and systems, to ensure quality, safety and efficiency.
Also, they help organizations manage the security of assets such as financial information, intellectual property, employee details or information entrusted to companies by third parties, and they are instrumental in facilitating international trade.
"In an era where data security breaches are a common occurrence, Talkdesk is taking every available measure to ensure our customers' data is protected," said Tiago Paiva, chief executive officer, Talkdesk.
"Talkdesk takes security seriously. We do whatever it takes to protect customer information and to ensure Talkdesk Enterprise Cloud Contact Center is always available and secure."
With more than 30 security certifications, Talkdesk Enterprise Cloud Contact Center is backed by the industry's most comprehensive set of security certifications and standards to ensure all security measures are in place to safeguard customer information.
As the first CCaaS provider to offer ISO 22301:2012 certification, Talkdesk establishes a new benchmark for the industry and stands alone as the leader in CCaaS security and availability.
"Information security is Cognosante's number-one goal," said Michael Zurat, director of engagement solutions, Cognosante.
"Talkdesk helps us address our liability and security concerns by allowing us to own and control our call recordings. No other solution offers this."