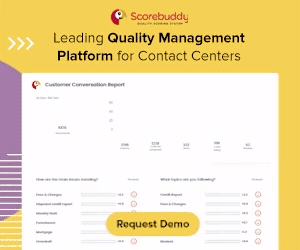 Finding the correct number of call centre staff can be complicated. Variables to consider are employees quitting, being pulled away for non-call work, or missing in action.
The call centre staffing model can assist in determining the number of employees required based on call traffic and requirements. This article offers the best call centre staffing model and describes its use.
What Is a Call Centre Staffing Model?
A call centre staffing model is a framework for determining how many personnel to hire based on call traffic and the maximum time consumers can be on hold.
After-call work (ACW) and mandated breaks are frequently taken into account. Follow the five model examples below to gain a better understanding.
Regarding call centre staffing, you do not have to settle for just one option. While outsourcing all or part of your contact centre employment might be a turnkey operation, you must select the optimal staffing model for your company's needs and requirements.
There are many things to think about, and the stakes might be relatively high. So we want the solution to be a long-term success for you.
Call centre staffing model frameworks include outsourcing, location-specific vendors, live agents, and self-help customer support technologies.
1. Deciding on In-House or Outsourcing
The first choice of a hiring manager in deciding on a call centre staffing model is whether to outsource the operation or manage it in-house.
This section discusses these two options and their advantages and disadvantages for contact centres.
Because they want complete control, some organizations already have a contact centre or prefer to handle everything in-house.
In-house solutions are frequently more expensive than outsourcing to a shared centre provider. However, after building the facility, the risk becomes even more remarkable.
Outsourcing Call Centre Staffing Is Efficient and Cost-Effective
When you outsource, you choose to have someone else take care of everything for you. It facilitates your job and streamlines procedures.
An in-house call centre can be more expensive than outsourcing. However, the outsourcing company can take advantage of economies of scale that a small call centre would not be able to achieve.
HR, IT, communications, workforce management, QA, training, and other departments support a significant centre. You share those costs with other clients when you hire an outsourcer.
In a self-managed operation, you would be responsible for all overhead and agents, regardless of how much time they were used.
Outsourcing Improves Productivity
Because outsourced call centres are specialists in call centre operations, productivity usually improves.
As a primary offering, outsourced call centres concentrate on efficiency. As a result, the contractor manages the centre to keep costs down while reaching CSAT and KPI targets.
Outsourced partners must keep up with new technology, laws, and best practices to stay competitive.
When staff are asked to take on more responsibilities, the obligations of in-house centres are frequently diluted.
Everyone loses when the focus on the in-house form of the contact centre is diluted.
That person is less productive, and call centre consumers do not benefit from full-time agents dedicated to them.
Outsourcing Call Centre Staffing Reduces Risk
Vendors remain obedient. They are familiar with the regulations and standards you must adhere to, and they can help you decrease regulatory risk by adhering to laws, regulations, and certifications.
Your program benefits from the continuous improvement of all programs since they start faster and run smoother.
Outsourcing Enhances Scalability
You can scale outsourced call centres indefinitely. Most merchants have a large number of locations and agents on hand.
They can meet a company's demands when it requires additional personnel to receive calls from clients, such as after a market growth, during a seasonal high, or before launching a new product.
An internal call centre would require a significant time and financial investment to match the scalability of an outsourced call centre.
2. Deciding on the Call Centre Ownership
Now it is up to the manager to decide who owns what. This choice defines who is in charge of the call centre, its employees, and its results.
The first issue is the ownership of the centre. Your call centre partner owns the facilities and hires the call centre agents in a standard outsourcing setup.
When choosing in-house facilities, the corporation is usually in charge of those products. For example, companies may opt for a hybrid model known as Build-Operate-Transfer (BOT).
The vendor would construct a call centre in this scenario, either at one of the existing sites or a new location.
They set up the technology, purchase the necessary equipment, document the procedure, and design the entire centre.
Next, they hire a contact centre team, including everyone from the management and quality assurance staff to the agents.
The vendor trains the team and provides continual coaching until the facility is operational.
The vendor hands it over to you to handle at a particular time or degree of functioning.
When you wish to cut costs by moving to a different site or facility, BOT is the way to go.
However, you are unfamiliar with the area or lack sufficient internal resources to complete the job.
Employee ownership is the second concern. A flexible call centre strategy might potentially include employee ownership.
The call centre vendor is typically in charge of the staff in most outsourcing contracts.
In most in-house scenarios, on the other hand, your organization offers all essential oversight.
However, you can hire an outsourcer to help staff some or all of your employees. In addition, the managers would assimilate the existing personnel into other departments.
3. Choosing the Location of the Call Centre Before Call Centre Staffing
It is now time to pick a call centre location. Depending on the contact centre outsourcing vendor, you may have the choice of locating a call centre.
Each area has its own set of advantages and disadvantages. The most important thing is to find the proper beach to land on.
It is easier to address clients' needs if customer care representatives and consumers live in the same country and possibly the same state or county.
Local agents better understood the language, slang, culture, weather, surroundings, and accents.
This familiarity goes a long way toward establishing customer trust and loyalty. It is also less challenging to teach agents how to be more effective.
Furthermore, getting to the institution for any purpose is simple. The only disadvantage is that the price may be higher than in other areas.
4. Considering Live Agents and Self-Help Technology
Staffing real people on the other end of phone calls, web chat, or email gives customers a more personalized experience.
Live agents are living rather than recording, so they quickly resolve customer issues.
You can also teach your agents to be empathic and deliver an experience that encourages repeat business and promotes your brand.
The only disadvantages of using a live person are the cost and the fact that some callers prefer not to speak to anyone.
Self-service or self-directed service is another popular option for managing customer interactions.
Many simple client issues can be resolved swiftly using automated methods, as long as they do not require human intervention, such as verifying an account balance or checking a flight arrival time.
Self-service can also be set up to provide services when agents are unavailable. This way, you can support your consumer at any time of day or night.
Live employees give the highest degree of customer service, while automated systems provide a vital service at a low cost.
You do not have to choose between the two, thankfully. Instead, you can use a hybrid approach for your call centre and back-office operations.
Customers describe their needs for calls and click-to-calls in a hybrid manner using an IVR or other automated service.
The call is then directed to the live agent or self-service system best suited to their needs.
The customer begins with the automated system deciding whether it can handle their request. Otherwise, a live representative will take the call. It gives you and your customers the best of both worlds.
5. Placing the Call Centre Staffing Technology
Look at the technology that your call centre uses. Experienced outsourcing suppliers can do more than just set up a system that matches your needs.
They can link the systems to the call centres. This way, the customer support agent can access all customer information, making issue resolution easier.
How to Use a Call Centre Staffing Model Correctly?
The contact centre manager has much to consider when staffing a call centre because this environment is very dynamic.
It is not just because of customers' calls. Agents play a big part too. For example, an agent might call in sick, participate in off-site training, take longer with post-call work, or quit.
Call centre supervisors often have contingencies to handle most of these events.
Supervisors need a clear sense of the number of calls that will come into the centre during the day and agent-specific variables to staff correctly.
One of the most popular call centre models is the Erlang C traffic model, based on a formula by mathematician A.K. Erlang developed in 1917.
This mathematical method is the beginning point for call centre staffing because it allows you to roughly predict how many agents you will require.
These inputs can calculate the average delay for each hour and the number of operators and lines required.
Running calculations is not the only way to ensure adequate personnel and service levels. It is also essential to know how to add and subtract people.
Hold times, for example, will decrease marginally as more staff is hired. With the addition of another agent, hold times will only change by a second.
Therefore adding more workers has a diminishing return. In contrast, as agents are removed, hold times will skyrocket.
The Erlang C results can be computed using call centre staffing calculators. This method of calculating the numbers necessitates the use of a calculator.
Erlang C or equivalent results are no longer calculated manually in modern call centres; instead, they rely on software that can calculate the same data dynamically on the fly.
You can prepare for long-term business growth if you understand call centre personnel requirements. For example, you will have a steady staff of high-performing call centre reps and will not have to spend much money on new hires. To maintain proper staffing levels, look into the staffing strategies discussed in this article.
For more information about Scorebuddy - visit the
Scorebuddy Website