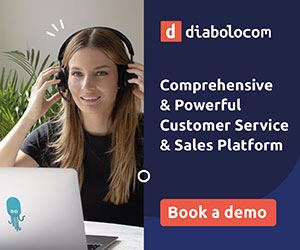 Nearly half of all UK employees will be working remotely throughout 2021. The trend had been rising steadily throughout Europe and the USA before Covid-19 struck, but with businesses reporting an increase in productivity and happier workforces since needing to send all their staff home, the trend is unlikely to change anytime soon!
But what does this mean for you and your customers?
Customers now expect a personalized and fast customer experience that is always accessible. Findings in our latest eBook show that 63% expect any interaction with a brand to be completely personalized to them. Heaven forbid you don't know they are an existing customer without having to ask them! This is a big ask for organizations struggling to share data and information over a remote workforce and not set up for success.
Businesses with a remote workforce, therefore, have to find find alternative ways and tools to engage with customers outside of the traditional call centre model, seamlessly integrating all their customer-interacting teams via new and  existing business tools.
Below we've outlined some thoughts and considerations you should take note of when choosing a vendor that can support your remote customer facing workforce.
Why Your Contact Centre Should Be Remote Ready
Without remote-ready, cloud-based tools, as a manager, you can also lose visibility and control over customer interactions in your contact centre. If you don't have a complete picture of your call centre interactions, how can you optimize and improve? How can you track your KPIs?
Your remote workforce will consistently deliver a better customer experience if they perform as though they were right there in your office where the below are standard practice:
Calls being routed to the right person efficiently through an intelligent IVR
Calling from a company number instead of using personal numbers
Accessing company information like customers' contacts and viewing missed calls through contact cards
Logging call details and notes
Recording calls
Able to take secure PCI DSS compliant payments over the phone
A remote workforce solution that combines these features through a simple easy-to-use interface, accessed from anywhere via the cloud, is the perfect real-time communication tool for your remote teams.
Fast deployment and ease of use
Look for software that is fast to implement and allows for seamless integration with your existing business tools. Cloud-based platforms like Diabolocom provide just this, and generally, they are easier to deploy into your organization as there isn't any hardware installation or lengthy installation timelines. A platform that offers one tool, one login and provides a holistic solution for your customer interactions is the key to enabling your remote workforce to provide great customer experiences.
Seamless CRM integration
When a remote workforce solution integrates with your current workflows and CRM system, your agents will always have the most up-to-date information and can solve customer issues faster. They can also save call details (e.g., a call recording or specific notes) in the central database accessible by everyone, making for an end-to-end remote workforce solution that helps all employees deliver a more personalized experience.
Enhanced features
There are now more than 950 solutions in the sales tech landscape. With new technologies emerging every day, and with so many to choose from, are your agents spending time getting used to the new platform you've recently brought on board rather than interacting with your customers? Streamlining these solutions with integrations is one way to enhance the employee experience.
That's why it's essential to choose an all-in-one scalable and flexible solution like Diabolocom that taps into the power of the cloud with enhanced features like intelligent IVR which enables customers to be connected to the right person wherever they are.
This blog post has been re-published by kind permission of Diabolocom – View the
Original Article
For more information about Diabolocom - visit the
Diabolocom Website