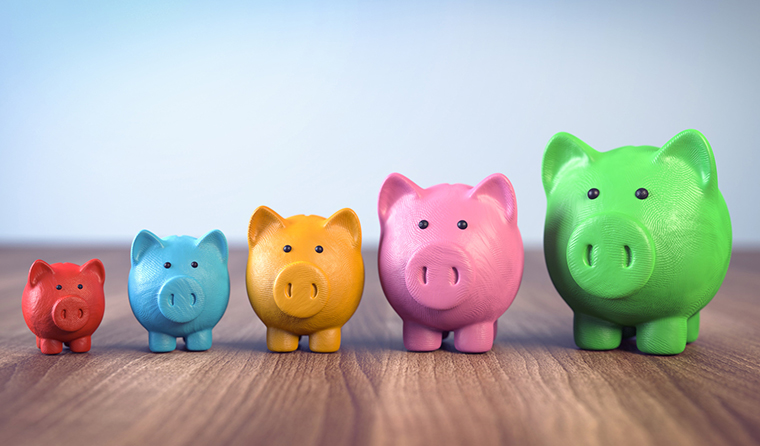 Contact centre managers can face a real challenge when it comes to reducing cost. To make the most out of every customer interaction requires a balance of productivity, quality and efficiency in day-to-day operations.
Here are our top 4 technologies that can help optimise costs without compromising quality:
1. Workforce Management
Workforce management (WFM) technology allows planners to quickly allocate the right employees, with the right skill sets at the right time, in order to meet service level agreements in the most efficient and cost-effective way possible.
WFM can help organisations save a significant amount of money through:
Resource planning precision – With a modern WFM tool, planners are able to forecast, schedule and track effectively the exact resources and skills needed in the contact centre on a daily basis. This means that costs related to overstaffing (and understaffing) can be avoided.
Self-Service functionalities – Self-service functionalities enable agents to highlight their work preferences, such as overtime availability, desired shifts and time-off requests, which not only helps cut administrative costs but also improves agent engagement and morale. The latter leads to a reduction in agent attrition rates which will in turn save the contact centre recruitment and training costs (for example, if you were to recruit 100 new agents within a year's time to replace employees that left, you would be spending close to £250,000 in recruitment and training costs).
2. Interaction Analytics
Interaction Analytics (including speech analytics) does all the hard work for you by "listening" to all forms of communication to spot predefined keywords and expressions that can indicate both problem and opportunity areas as well as valuable insight.
Interaction analytics can reduce cost in the contact centre through:
Quality monitoring & performance – with 100% of calls being monitored and categorised, only the most valuable are passed on for agent training. Interaction analytics can help develop a targeted agent training programme improving overall KPIs, including those designed to reduce the cost to serve.
Avoidance of fines –Interaction analytics can be used as a precautionary mechanism; being able to search for and identify inappropriate interactions through thousands of records can allow the contact centre manager to remedy the situation before it repeats or escalates.
Improving customer retention – Similarly, being able to search thousands of interactions using keywords such as competitor names, and phrases that indicate customer dissatisfaction, means you can reduce customer churn and consequently loss of revenue.
3. Robotic Process Automation
Robotic process automation (RPA) uses robots to eliminate repetitive manual tasks and deliver greater consistency over operational tasks, with unparalleled accuracy and speed.
RPA can reduce cost in the contact centre through:
Automation of desktop activities – these include application launch, mouse selection, field entry, information copy/paste, template auto-fill and calculations; allowing agents to focus on more challenging tasks of greater value to the business.
Self-service functionalities – this includes automating the back-end processes of your customer self-service channels, therefore helping improve overall channel performance. As self-service is one of the most cost-effective channels, the more customers use it, the less your cost-to-serve will be.
Back-office tasks – RPA can take care of many manual and resource-intensive back-office operations such as organising and indexing electronic documents and sending automatic replies to predefined requests, saving costs associated with a wide range of administrative tasks.
Avoiding technological failure – Health checks, updates and other event-triggered processes can be automated, saving the IT department time and ensuring the contact centre will not be disrupted by a potential costly technological failure.
4. Hosted Services
Cloud and hosted services allow for a more flexible way to acquire applications without having to deal with the costs associated with the procurement and maintenance of on-premise equipment.
Cloud and Hosted services can reduce cost in the contact centre through:
Scalability – cloud services allow organisations to meet customer demand, scaling the number of licences used according to their needs. This also means you are billed for what you use on a pay-as-you-go basis, saving unnecessary expenditure.
Maintenance of equipment – Using a cloud or hosted service means there are no operational and maintenance expenses typically associated with traditional on-premise equipment.
If you want to find out more about any of the technologies referenced in this article which can help you reduce cost in the contact centre, contact us for more information.
This blog post has been re-published by kind permission of Business Systems – View the original post
---