Carl Adkins provides the top 10 tips to ensure the success of a homeworking project.
Amongst these, some have found new sources of staffing, some have reduced horrendous staff attrition to almost zero and some have simply improved processes:
1. Ensure that, as far as possible, staff have access to the same systems and software wherever they are based.  This will make training and problem resolution simpler and ensure consistency.
2. Be clear from the outset what computer spec is required for anyone wanting to work from home (Windows XP and basic broadband, 512kb ADSL, are a usual base line) – and enforce it.
3. Use the same supervisors and same monitoring for all staff, home or centre based, so quality remains consistent.
4. Schedule homeworkers for the most productive hours: they will be fresh, enthusiastic and well motivated, which will have a knock-on effect amongst the teams.  (One of our customers uses a 'bidding' system where agents bid for time slots to work.)
5. Homeshorers' enthusiasm can flag after about two months, so schedule a routine agent's visit to the contact centre to work alongside colleagues before the problems arise.  Most return to homeworking refreshed and bonded with their teams.
6. To protect data, no information should be held on the agent's computer.
7. Allow team leaders to listen to agents' calls, whether at home or in the contact centre.
8. Allow agents (wherever based) and team leaders to communicate easily with each other: consider something like an instant messaging system (even something such as Skype, Yahoo! Messenger or Windows Live.).  Agents can share information and 'chat' with each other to maintain team spirit, and the team leader can support the agent via the chat system whilst they are speaking with a customer.
9. Test systems using your best agents – they will offer you the most useful feedback and allow you to assess what gains and problems to expect, be they cultural or technical.
10. Offer the same incentives and employment opportunities to agents be they at home or in the contact centre.
---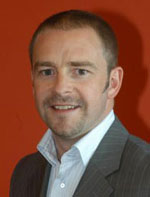 Carl Adkins is MD of contact centre software specialist Infinity CCS