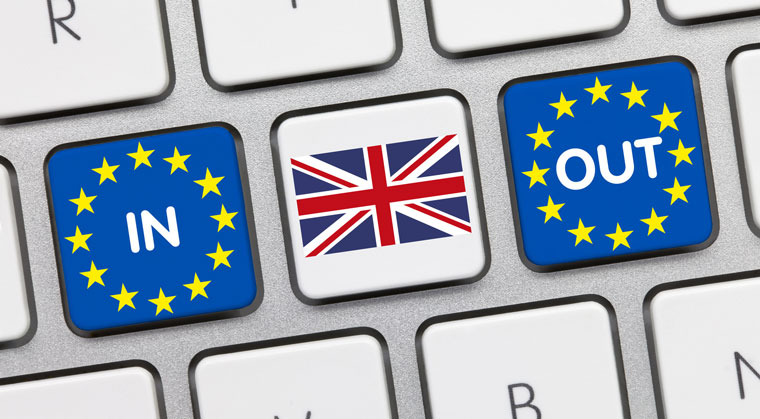 A snapshot poll of a small sample of senior decision-makers within the UK contact centre industry, conducted by leading contact centre vendor Enghouse Interactive, found a small majority believe a vote to leave the European Union would be positive for the future of the UK contact centre industry.
Key arguments in favour of leaving related to the increased opportunity to reduce the weight of legislation and red tape for businesses, while wresting back autonomy and sovereignty from Brussels. Some of the poll respondents with pro-EU opinions expressed the view that a Brexit would weaken the UK's position across the world and that the country would be at the mercy of the will of other EU countries in terms of finalising trade deals.
Jeremy Payne, International VP Marketing, Enghouse Interactive, said: "While our state-of-the-market poll showed a majority of respondents favouring leave, the overall decision remains on a knife edge – and it's clear that across the contact centre industry, the EU referendum remains the focus for passionate and heated debate."
Many leading figures from the world of business have spoken out publicly on both sides of the argument. On the Leave side, billionaire entrepreneur, Sir James Dyson, recently claimed the UK "will create more wealth and more jobs by being outside the EU than we will within it…. When the Remain campaign tells us no one will trade with us if we leave the EU, sorry, it's absolute cobblers. Our trade imbalance with Europe is running at £9bn a month and rising. If this trend continues, that is £100bn a year."
In contrast, on the Remain side, Lord Sugar, said Brexit would be "a gamble too far" and added that it would be "a massive mistake being made by those who simply don't understand the ramifications of leaving the EU".
Diverse Landscape
Enghouse's Payne adds: "When you look at Europe it's a patchwork quilt of many different countries, languages, cultures and ways of dealing with customers. "Different-sized companies working in different sectors approach customer experience in different ways. For example, many large mobile phone operators have in-country call centres handling interactions in the local language with native agents. But then they have extremely large customer bases.
"But what about the smaller to mid-size business that's actively selling in Europe but doesn't have enough customers and critical mass to warrant an in-country contact centre? Step forward the multi-language contact centre of which the UK currently has many."
A Conduit for US Business
The majority of respondents to the poll also believed that 'the UK's position as a one-stop-shop gateway for North American businesses looking to build a strong footprint in Europe' would not be adversely affected by a leave vote.
It's clear, though, that despite the scepticism highlighted in our survey about the impact of leaving, the UK's position at EU's top table has allowed it to provide a one-stop shop for many businesses based around the world, particularly in North America, who are looking for a gateway into Europe.
As Sir Martin Sorrell, founder and CEO of WPP Plc and lead of the International Advisory Board of BritishAmerican Business (BAB), puts it: "The message from BAB members is clear. They value access to the EU Single Market. One in ten would consider relocating, were the UK to exit. A UK outside the EU would have a negative or strongly negative impact on future investments or business prospects in the UK."
A Complex Debate
In recent weeks, it has become clear that the referendum debate is raising more questions than answers and that's increasingly the case as we approach the date of the vote. No matter what the topic of discussion, there are no easy solutions.
"Take the issue of regulation, for example," adds Payne. "Small businesses often claim to be drowning in a sea of red tape and regulation, which together act as a cost and a drag on doing business. Exiting the EU seems the obvious cure, liberating customer-facing firms from all that red tape. But then the counter-argument is: do they really want to be liberated from it, as a lot of those regulations are around key issues of data security and data privacy and may be crucial to the integrity of business in the contact centre? Added to that, even if the UK came out of European Union, if you were working for a business based in the EU or dealing with a customer based there, you would have to deal with those regulations anyway."
Staffing is another key area likely to be significantly impacted by the decision on June 23rd. Here, the survey sample did express considerable concern about Brexit, with more than one third admitting that a vote to leave would have a broadly negative effect on their business's staffing issues and a smaller proportion (just over a quarter) saying it would be positive.
For more information about Enghouse Interactive, visit their website.
---