Webinar Date
- Thursday 30th April 2020 at 14:00pm UK time
Click here to register
A smart approach to quality assurance (QA) can positively change advisor behaviour, motivate the team and measure customer experience. It goes way beyond ensuring compliance.
But, how can we ensure that we are gaining all of these benefits in our contact centre?
Well, fortunately this webinar is here to help, as we share some great methods for modernising your QA strategy, getting the best balance between man and machine for the benefit of both your contact centre team and your customers. And as it will be an interactive webinar, you will also have the opportunity to share tips and ask questions of the audience and other attendees. We run an interactive chat room in parallel with the webinar.
Panellists

Daniel Ord
OmniTouch International
Jaime Scott
EvaluAgent

Rachael Trickey
Call Centre Helper
Topics to be discussed
What does the future of QA look like?
Smart tactics to improve contact centre QA
Automating the right parts of your QA strategy
Using QA to measure customer emotion
Top tips to improve quality monitoring
---
Speaker Biographies
Daniel Ord | OmniTouch International
I'm an American national with 30 years in the Contact Center & CX industry.
After founding my company OmniTouch in 2001, I've spent 19 years facilitating workshops around the world to help & inspire people to deliver better Contact Center & Customer Experience outcomes.
What I'm really good at is getting people equipped, excited & inspired to do their CX, Contact Center & Customer Service jobs better.
From senior management through to frontline Agents. From 'newbies' to folks with 20 years or more of experience. And whether with 5 people around a table or hundreds of audience members at a conference.
Credentials-wise I'm a CXPA Recognised Training Provider and help people earn their CCXP certification and develop their competency in CX.
And I'm also a globally recognised Contact Center expert with 30 years of management, consulting & especially training in Centers around the world.
What that means for my Clients is that I have the expertise to address either or both the Contact Center ecosystem and the Customer Experience ecosystem.
Connect with Daniel on Social Media:
Linkedin
Jaime Scott | EvaluAgent
I have the pleasure of leading a fast-growing business comprising highly talented software engineers and customer experience experts who passionately believe that there is a more efficient, more people-focused way to run large-scale contact centres.
At it's core, EvaluAgent is a modular cloud-based software platform designed to enhance employee and business performance for multi-channel contact centres. Wrapped around that core is a refreshingly responsive and highly flexible professional services capability.
The software & professional service modules include; Quality Monitoring; Customer Surveys; FCR Measurement & Analysis; Coaching & Feedback; Performance Management; and, Gamified Recognition & Reward.
Connect with Jaime on Social Media:
Linkedin
|
Twitter
---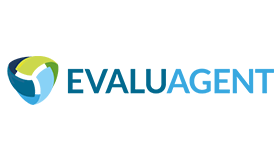 This webinar is brought to you by Call Centre Helper and is sponsored by EvaluAgent.
You won't want to miss this exciting webinar.


Click here to register
This webinar is held at 14:00pm UK time, 15:00pm in Paris, 15:00pm in South Africa and 9:00am in New York. A replay facility will also be available.
If you are attending one of our webinars for the first time, we suggest you arrive 10 minutes early to allow for the software to download successfully.
---