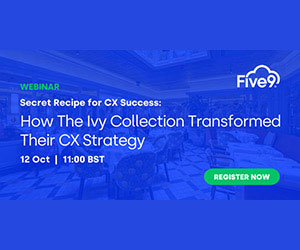 Broken processes, repeat contacts and escalations. These are all examples of problems that hinder contact centre productivity and impede efficiency.
Due to time and resource restrictions, these chinks in the contact centre's armour often go unaddressed, much to the detriment of the customer and employee experience.
Luckily, this webinar will provide everything from quick fixes to robust strategies, enabling contact centres to right these wrongs and bolster productivity.
Agenda
Introductions – Rachael Trickey, Call Centre Helper
Daniel Ord, OmniTouch International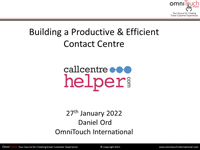 Sarah Morgan, Luceat Consulting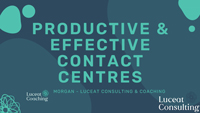 Brian Atkinson, Five9 EMEA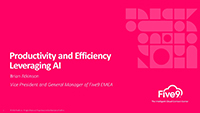 Topics Discussed
The Relationship between Productivity & Quality
Why Quality Might be the new Productivity
Efficiency and Effectiveness
Personalization of Customer Experience
The Digital Workforce
Problem Prevention and First Time Fix
How Technology can Impact a CX Strategy
Top tips from the audience
Winning tip – "Taking an extra minute or two to provide a moment of training or next steps to a customer goes a long way in positively supporting a customer and prevent the callback. " thanks to Wendy16
Original Webinar date: 27th January 2022
Panellists

Daniel Ord
OmniTouch International

Sarah Morgan
Luceat Consulting

Brian Atkinson
Five9 EMEA

Rachael Trickey
Call Centre Helper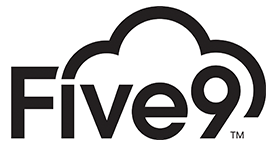 This webinar was brought to you by Call Centre Helper and is sponsored by Five9