Webinar: Key Areas to Reduce Customer Effort
---
Webinar Date
- Thursday 12th November 2020 at 14:00pm UK time
Click here to register
Customers want things to be easy. Contacting you in the call centre is, for most, not something they enjoy, but something they actively avoid.
So how can you make your contact centre experience effortless?
Effortless so customers have an easier experience when they contact you or - even better - effortless in that customers don't have to contact you at all.
We will explore all of the tips and tricks to help you achieve both of these goals, helping you to create simple experiences that satisfy customers.
And as it will be an interactive webinar, you will also have the opportunity to share tips and ask questions of the panellists and other attendees. We run an interactive chat room in parallel with the webinar.
Panellists

Mark Gould
cp2experience

Neil Titcomb
Odigo

Rachael Trickey
Call Centre Helper
Topics to be discussed
The value of a low effort contact centre experience
Where are the problem areas that lead to high customer effort?
Addressing these issues and making things easy
Measuring customer effort
More top tips for reducing customer effort
Top tips from the audience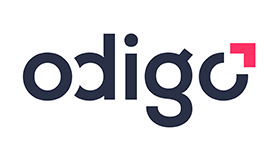 This webinar is brought to you by Call Centre Helper and is sponsored by Odigo.
You won't want to miss this exciting webinar.


Click here to register
This webinar is held at 14:00pm UK time, 15:00pm in Paris, 16:00pm in South Africa and 9:00am in New York. A replay facility will also be available.
If you are attending one of our webinars for the first time, we suggest you arrive 10 minutes early to allow for the software to download successfully.
---