As Maya Anghelou once said: "I've learned that people will forget what you said, people will forget what you did, but people will never forget how you made them feel."
The big takeaway here is that creating happier memories is easier when using emotional intelligence.
But, what does this all have to do with the contact centre?
Well, in this webinar, we will discuss how understanding emotional intelligence and building a culture around it, can better satisfy your customers and your contact centre team.
Agenda
Introductions – Jonty Pearce, Call Centre Helper
Sandra Thompson, Exceed All Expectations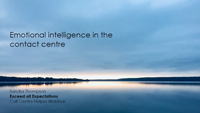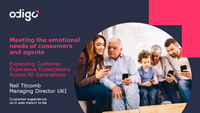 Webinar Timeline
0:13: Introductions – Jonty Pearce, Call Centre Helper
3:55: Poll with results from the audience. Asking "What Percentage of your Advisors are Currently Working From Home?"
7:37: Sandra Thompson, Exceed All Expectations Presentation
23:42: Poll with results from the audience. Asking "On a Scale of 5 – How Empowered are Your Agents to Make Decisions For Customers?"
28:15: Take-aways from Sandra's presentation
29:34: Quiz
34:21: Top Tips, Opinions and Questions from the audience
39:32: Neil Titcomb, Odigo Presentation
46:35: Poll with results from the audience. Asking "In the Contact Centre, How do you use Demographic Profiles of Your Customers (e.g. Age, Sex, Income)?"
57:52: Take-aways from Neil's presentation
58:27: Top Tips, Opinions and Questions from the audience
1:00:43: Winning Tip
Topics Discussed
The science behind customer emotions
Creating memorable customer experiences
Using emotional intelligence to build a better culture
Training and Leading with emotional intelligence
The tools that support and emotionally intelligent contact centre
Top tips from the audience
Winning tip – We have provided pedometers for our agents and encouraging a weekly step challenge to help with wellness/stress along with a little "Healthy" competition"Thanks to Susan18"
Original Webinar date: 23rd April 2020
Panellists

Sandra Thompson
Ei Evolution

Neil Titcomb
Odigo

Jonty Pearce
Call Centre Helper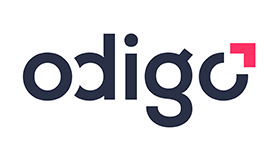 This webinar was brought to you by Call Centre Helper and is sponsored by Odigo