Webinar Date
- Thursday 23rd April 2020 at 14:00pm UK time
Click here to register
As Maya Anghelou once said: "I've learned that people will forget what you said, people will forget what you did, but people will never forget how you made them feel."
The big takeaway here is that creating happier memories is easier when using emotional intelligence.
But, what does this all have to do with the contact centre?
Well, in this webinar, we will discuss how understanding emotional intelligence and building a culture around it, can better satisfy your customers and your contact centre team.
And as it will be an interactive webinar, you will also have the opportunity to share tips and ask questions of the audience and other attendees. We run an interactive chat room in parallel with the webinar.
Panellists

Sandra Thompson
Exceed All Expectations

Neil Titcomb
Odigo

Charlie Mitchell
Call Centre Helper
Topics to be discussed
The science behind customer emotions
Creating memorable customer experiences
Using emotional intelligence to build a better culture
Training and Leading with emotional intelligence
The tools that support and emotionally intelligent contact centre
Top tips from the audience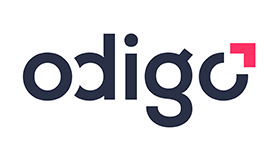 This webinar is brought to you by Call Centre Helper and is sponsored by Odigo.
You won't want to miss this exciting webinar.


Click here to register
This webinar is held at 14:00pm UK time, 15:00pm in Paris, 15:00pm in South Africa and 9:00am in New York. A replay facility will also be available.
If you are attending one of our webinars for the first time, we suggest you arrive 10 minutes early to allow for the software to download successfully.
---