Webinar: Important Considerations for Contact Centre Leaders
---
Webinar Date
- Thursday 28th January 2021 at 14:00pm UK time
Click here to register
There's a lot to think about when you're leading a contact centre – particularly after a year in which the traditional contact centre has been turned upside-down.
You face many considerations, such as: how can we increase customer engagement? How can we better engage remote teams? How can we fix broken processes?
Fortunately, this webinar is here to highlight some of those key considerations for the year ahead, helping you to determine what you should be prioritizing, in order to best lead your team.
And as it will be an interactive webinar, you will also have the opportunity to share tips and ask questions of the panellists and other attendees. We run an interactive chat room in parallel with the webinar.
Panellists

Victoria Hamilton
Orange Falcon Consulting

Tim Kimber
Vonage

Charlie Mitchell
Call Centre Helper
What You Will Learn
Key Topics:
Where should you be investing your time and resources?
The new considerations for 2021
Where do your key performance gaps lie?
New findings into customer engagement
How to better utilize people, process and technology
Maximizing digital customer service and video
Top tips from the audience
---
Speaker Biographies
Victoria Hamilton | Orange Falcon Consulting
Victoria's career in customer and people experience spans 20 years across multiple industry sectors with market leading brands including John Lewis, HSBC, O2, Accenture and GE. This diverse background means Victoria has rich insight into 'the good, the bad and the downright ugly' of customer and people experience strategies, and a clear appreciation of best practice.
Victoria is passionate about the unequivocal correlation between employee and customer experience and how operating models are best designed and delivered to ensure engaged people are set up with the right tools and support to deliver exceptional levels of customer performance.
With her blended background in both operational and transformational roles, Victoria is now exporting this deep knowledge and experience to support organisations in the achievement of their customer, people and operational excellence goals and objectives as an independent consultant.
Connect with Victoria on Social Media:
Linkedin
Tim Kimber | Vonage
Tim came to Vonage's Product Marketing organisation in 2018, with a remit to disrupt the cloud communications and contact centre industry with a more people-centric approach to technology. With over 20 years' industry experience, Tim joined from SiriusDecisions, where he created original research and provided advice to senior product marketers . Prior to that, he held product marketing roles at Mitel, SAS Analytics and Microsoft.
Connect with Tim on Social Media:
Linkedin
|
Twitter
---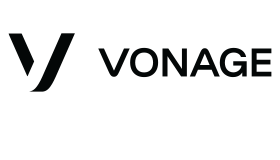 This webinar is brought to you by Call Centre Helper and is sponsored by Vonage.
You won't want to miss this exciting webinar.


Click here to register
This webinar is held at 14:00pm UK time, 15:00pm in Paris, 16:00pm in South Africa and 9:00am in New York. A replay facility will also be available.
If you are attending one of our webinars for the first time, we suggest you arrive 10 minutes early to allow for the software to download successfully.
---
---