Webinar Date
- Thursday 11th March 2021 at 14:00pm UK time
Click here to register
Quality monitoring can be a really positive initiative to change advisor behaviour, improve customer experience and motivate the team.
It can, however, be particularly difficult to get your approach to quality monitoring right, so that you focus on the areas of most value and achieve advisor buy-in.
In this webinar we will share a number of best practices to improve quality monitoring and discuss how you can get things right.
And as it will be an interactive webinar, you will also have the opportunity to share tips and ask questions of the panellists and other attendees. We run an interactive chat room in parallel with the webinar.
Panellists

Miranda Cain
Elev-8 Performance

Tom Vander Well
Intelligentics

Lauren Maschio
NICE

Charlie Mitchell
Call Centre Helper
What You Will Learn
Key Topics:
Easy tweaks to improve your quality monitoring approach
How to link quality monitoring with coaching
Best practices in quality scoring and calibration
How to best conduct quality monitoring with a remote team
Which tools can help you take your quality programme to the next level?
Top tips from the audience
---
Speaker Biographies
Miranda Cain | Elev-8 Performance
With over 25 years' experience in the L&D arena Miranda balances commercial needs with the impact on human beings. This lens enables her to consult effectively to achieve the best performance outcomes for clients and people.
Connect with Miranda on Social Media:
Linkedin
Tom Vander Well | Intelligentics
Tom Vander Well has spent a quarter century helping companies measure and improve CX, CSAT and service quality. He is President and CEO of Intelligentics, a market research and consulting firm in Des Moines, Iowa.
The group has focused their business on three integrated services: Research, Service Quality Assessment and Training/Coaching to help clients move the needle on the customer experience, customer service, customer satisfaction and customer loyalty.
Tom has been a recognized expert in Customer Service and Quality Assessment. He has been a popular speaker and webinar guest on the topics of Quality Assessment, CSAT and Customer Service. He's been a keynote and workshop leader at regional and national conferences for ICMI, LOMA, ICSA, and other organizations.
Connect with Frank on Social Media:
Linkedin
Lauren Maschio | NICE Systems
Connect with Lauren on Social Media:
Linkedin
|
Twitter
---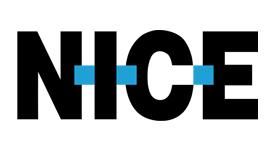 This webinar is brought to you by Call Centre Helper and is sponsored by NICE.
You won't want to miss this exciting webinar.


Click here to register
This webinar is held at 14:00pm UK time, 15:00pm in Paris, 16:00pm in South Africa and 9:00am in New York. A replay facility will also be available.
If you are attending one of our webinars for the first time, we suggest you arrive 10 minutes early to allow for the software to download successfully.
---
---