Quality monitoring can be a really positive initiative to change advisor behaviour, improve customer experience and motivate the team.
It can, however, be particularly difficult to get your approach to quality monitoring right, so that you focus on the areas of most value and achieve advisor buy-in.
In this webinar we will share a number of best practices to improve quality monitoring and discuss how you can get things right.
Agenda
Introductions – Charlie Mitchell, Call Centre Helper
Miranda Cain, Elev-8 Performance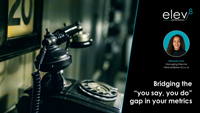 Tom Vander Well, Intelligentics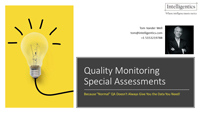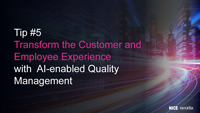 Topics Discussed
Easy tweaks to improve your quality monitoring approach
How to link quality monitoring with coaching
Best practices in quality scoring and calibration
How to best conduct quality monitoring with a remote team
Which tools can help you take your quality programme to the next level?
Top tips from the audience
Winning tip – "In order to be effective, Supervisors need to be listening to the calls so they truly understand what is happening in the call centre. That should be the largest part of their jobs. By reducing this, it pulls them away from this critical component." thanks to Eric11
Original Webinar date: 11th March 2021
Webinar Timeline
0:14: Introductions – Charlie Mitchell, Call Centre Helper
4:25: Poll with results from the audience. Asking "When did Your Company Last Change the Questions on Your Quality Scorecard?"
5:36: Miranda Cain, Elev-8 Performance Presentation
17:03: Take-aways from Miranda's presentation
17:53: Top Tips, Opinions and Questions from the audience
22:23: Tom Vander Well, Intelligentics Presentation
34:02: Take-aways from Tom's presentation
34:45: Quiz
40:32: Lauren Maschio, NICE Presentation
52:47: Take-aways from Lauren's presentation
53:40: Top Tips, Opinions and Questions from the audience
1:00:06: Winning Tip
Panellists

Miranda Cain
Elev-8 Performance

Tom Vander Well
Intelligentics

Lauren Maschio
NICE

Charlie Mitchell
Call Centre Helper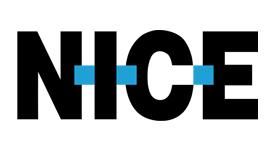 This webinar was brought to you by Call Centre Helper and is sponsored by NICE