Webinar Date
- Thursday 4th March 2021 at 14:00pm UK time
Click here to register
Most planning managers have challenges in forecasting, scheduling and intraday management to be overcome.
Planner have recently learned a lot in terms of WFM. We picked up lots of new tips and tricks which will hold us in good stead moving forwards.
In this webinar we will share many of those tips and tricks, helping you to optimise your customer experience and potentially lower your operating costs at the same time.
And as it will be an interactive webinar, you will also have the opportunity to share tips and ask questions of the panellists and other attendees. We run an interactive chat room in parallel with the webinar.
Panellists

James Barnes
Destructive Digital

Guest Speaker
to be confirmed

Kristyn Emenecker
Playvox

Jonty Pearce
Call Centre Helper
What You Will Learn
Key Topics:
Simple tricks that will bolster your WFM strategy
How to increase your forecast accuracy
New ways to schedule your team
How to evolve your WFM strategy for remote working
Fresh ideas for improving adherence and shrinkage
Top tips from the audience
---
Speaker Biographies
James Barnes | Destructive Digital
Workforce Planning Specialist with extensive experience of E2E Resource Planning, WFM Tech and WFM Governance. Working on an assortment of projects and roles across Europe, Africa, America and the Middle East, covering most business sectors, through WFM Optimisation James has helped many clients improve their Cost To Serve and/or Cost To Sell.
Connect with James on Social Media:
Linkedin
Kristyn Emenecker | Playvox
Passionate about all things customer
Kristyn has been a leading voice in the CX and contact center industry for more than 20 years. She has honed that love for customer in a variety of senior leadership roles across SaaS product/technology, operational, consulting, sales/marketing and corporate strategy disciplines at companies such as inContact, Mercom and TPG TeleManagement. Most recently she served as SVP Product Strategy for Verint, responsible for product and go-to-market strategy globally for Verint's broad portfolio of 30+ Customer Engagement solutions.
Kristyn has been published in multiple trade journals and is a frequent speaker on contact center, workforce optimization, employee journey and customer engagement topics.
Connect with Kristyn on Social Media:
Linkedin
|
Twitter
---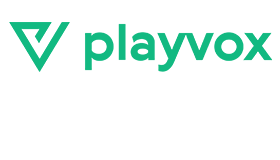 This webinar is brought to you by Call Centre Helper and is sponsored by Playvox.
You won't want to miss this exciting webinar.


Click here to register
This webinar is held at 14:00pm UK time, 15:00pm in Paris, 16:00pm in South Africa and 9:00am in New York. A replay facility will also be available.
If you are attending one of our webinars for the first time, we suggest you arrive 10 minutes early to allow for the software to download successfully.
---
---