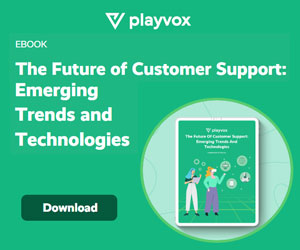 Most planning managers have challenges in forecasting, scheduling and intraday management to be overcome.
Planner have recently learned a lot in terms of WFM. We picked up lots of new tips and tricks which will hold us in good stead moving forwards.
In this webinar we will share many of those tips and tricks, helping you to optimise your customer experience and potentially lower your operating costs at the same time.
Agenda
Introductions – Jonty Pearce, Call Centre Helper
James Barnes, Destructive Digital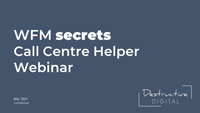 Faye Herring, SSE Energy Services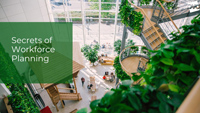 Kristyn Emenecker, Playvox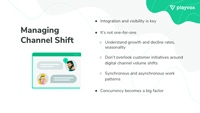 Topics Discussed
Simple tricks that will bolster your WFM strategy
How to increase your forecast accuracy
New ways to schedule your team
How to evolve your WFM strategy for remote working
Fresh ideas for improving adherence and shrinkage
Top tips from the audience
Winning tip – "Instead of sending a list of schedules we need agents to swap to, we send a survey asking the agents what schedule they want, and we then select those that help us to balance out our staffing level." thanks to Danny15
Original Webinar date: 4th March 2021
Webinar Timeline
0:22: Introductions – Jonty Pearce, Call Centre Helper
4:30: Poll with results from the audience. Asking "What do you use to Forecast Contact Volumes?"
6:53: James Barnes, Destructive Digital Presentation
17:30: Poll with results from the audience. Asking "How Far out do you Publish Your Schedules?"
19:02: Quiz
22:58: Top Tips, Opinions and Questions from the audience
24:07: Faye Herring, SSE Energy Services Presentation
32:47: Take-aways from James and Faye's presentations
33:01: Top Tips, Opinions and Questions from the audience
39:24: Kristyn Emenecker, Playvox Presentation
52:41: Take-aways from Koby's presentation
53:34: Top Tips, Opinions and Questions from the audience
1:01:17: Winning Tip
Panellists

James Barnes
Destructive Digital

Faye Herring
SSE Energy Services

Kristyn Emenecker
Playvox

Jonty Pearce
Call Centre Helper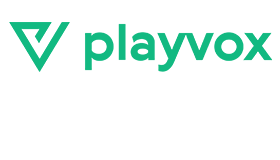 This webinar was brought to you by Call Centre Helper and is sponsored by Playvox