Contact centres are no longer just about calls, emails and letters. All the time, we are seeing contact centres implement new channels, such as live chat, social media and messaging apps.
However, you cannot simply decide to implement a channel just because everyone else does. Having a digital service strategy in place that helps guide your decision making, so you create a digital service environment that best suits your contact centre's needs, is best practise. Yet, this is easier said than done.
In this webinar, we will discuss the best approaches for you to take when moving to digital customer service, how you can integrate your channels and how to deliver consistent service across each.
Topics Discussed
What is a digital strategy
Delivering great customer service
Channel integration
Overcoming omnichannel issues
Live chat
The digital future
KPI choices across different channels
Panellists

Paul Weald
Contact Centre Innovator

David Rowlands
8×8

Jonty Pearce
Call Centre Helper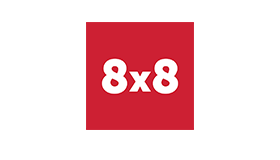 This webinar was brought to you by Call Centre Helper and is sponsored by 8×8