Webinar Date
- Thursday 14th October 2021 at 14:00pm UK time
Click here to register
More and more contact centres are implementing digital channels such as live chat, messaging apps and new social media networks.
Yet, while there is lots of helpful content about installing these channels and offering great customer service through them, there isn't much out there in terms of WFM.
Luckily this webinar is here to save the day, as our experienced industry experts will be sharing lots of helpful tips to improve your digital forecasts and schedules.
And as it will be an interactive webinar, you will also have the opportunity to share tips and ask questions of the panellists and other attendees. We run an interactive chat room in parallel with the webinar.
Panellists

Philip Stubbs
Drakelow Consulting

Phil Anderson
The Forum

Guest speaker
to be confirmed

Rachael Trickey
Call Centre Helper
What You Will Learn
Key Topics:
How to forecast for live chat, messaging apps and social media
Best schedule practices to meet incoming demand
Where can digital forecasting and scheduling fail?
Ideas to improve intraday management of digital channels
Which tools can help to improve forecasting and scheduling?
Top tips from the audience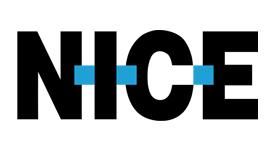 This webinar is brought to you by Call Centre Helper and is sponsored by NICE.
You won't want to miss this exciting webinar.


Click here to register
This webinar is held at 14:00pm UK time, 15:00pm in Paris, 15:00pm in South Africa and 9:00am in New York. A replay facility will also be available.
If you are attending one of our webinars for the first time, we suggest you arrive 10 minutes early to allow for the software to download successfully.
---
Learn More - Watch a Webinar
---