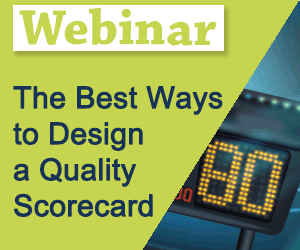 Click here to view the replay
Quality Scorecards are used in a lot of contact centres, but they often fail to emulate best practice, ending up in a box ticking exercise.
In this webinar we looked at the best ways to design a quality scorecard, so that can change behaviours
Agenda
Introductions – Jonty Pearce, Call Centre Helper
Martin Jukes, Mpathy Plus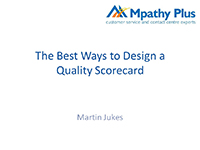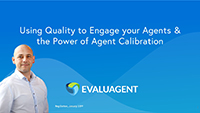 Topics to be discussed
The right questions to ask on a quality scorecard
Using quality to change advisor behaviours
Avoiding quality becoming a box ticking exercise
How to improve calibration between advisors
The role of compliance
The importance of courtesy phrases
Percentage scoring vs pass fail scores vs traffic lights scoring
Using technology to automate the quality scoring process
Top tips from the audience
Winning tip – "Use a scatter graph to measure different metrics against each other and see if they have an impact on each other. If there is a strong correlation then these two KPIs might be 'double rewarding' or 'double punishing' agents" thanks to Joseph3
Original Webinar date: January 2019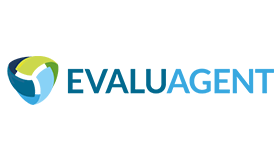 This webinar was brought to you by Call Centre Helper and is sponsored by EvaluAgent.
Click here to view the replay.
---