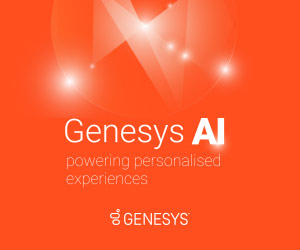 The customer experience is a relatively new concept; however, many organisations are now fully focused on optimising their customers journeys to create experiences that customers remember and the contact centre is often central to their plans.
In this webinar, we keep you up to date with all the latest strategies for improving customer journeys, highlighting the growing importance of the contact centre in creating the best possible experiences.
Agenda
Introductions – Charlie Mitchell, Call Centre Helper
Martin Jukes, Mpathy Plus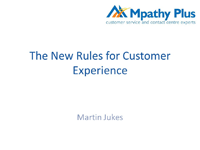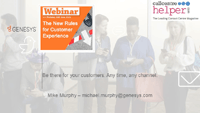 Topics Discussed
The customer experience
Customer journeys
Customer management
The new role of the contact centre
Maximising the value of the contact centre
Top Tips from the Audience
Winning tip – We have recently removed any financial impacts/incentives from any QA results. This combined with an on-going education of putting yourself in the customer's shoes, has helped our agents offer a more unbiased view of the service delivered. In fact we had an increase in the % of people who scored their calls lower than their supervisors and were far more honest and critical of the experience sent in by Harj1.
Original Webinar date: June 2019
Panellists

Martin Jukes
Mpathy Plus

Mike Murphy
Genesys

Charlie Mitchell
Call Centre Helper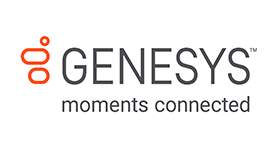 This webinar was brought to you by Call Centre Helper and is sponsored by Genesys