The fundamental duty of the contact centre is to develop great conversations that create happy customers. Customer Satisfaction (CSat) is the key indicator of how well you are doing just that.
So, pushing CSat higher and higher is the ultimate contact centre goal. This concept is simple enough but putting the it into practise requires attention to specific strategies.
Never fear, in this webinar we will provide you will everything you need, from small tips – which you can immediately set into motion – to wider scale changes that will help you to create more and more happy customers.
Topics Discussed
Creating positive conversations
Getting more from your CSat scores
Developing a better customer experience
Exceeding customer expectations
Meeting customer preferences
The role of technology
Top Tips from the Audience
Panellists

Richard Kimber
Comotion Consulting

Julien Rio
RingCentral

Rachael Trickey
Call Centre Helper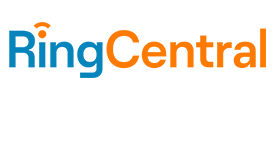 This webinar was brought to you by Call Centre Helper and is sponsored by RingCentral