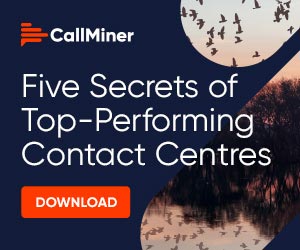 Big contact centres around the world have been branching out into omnichannel operations for a while now. In doing so, they have successfully captured consumer interest and shifted to meet the needs of a rapidly changing marketplace—one that increasingly favors flexible organizations.
Companies willing to meet their target audience where they are will reap the rewards of an omnichannel strategy. Of course, they will need the right tools to keep up with competition along the way.
Omnichannel contact centre solutions exist to serve contact centres that intend to streamline communication across every channel a customer may prefer to interact on.
However, omnichannel techniques extend well beyond enabling communication via a multitude of channels. Understanding precisely what these types of solutions are capable of can help you figure out where in your wider growth and development strategy they fit in.
What Do Omnichannel Contact Centres Do?
contact centres that implement omnichannel operations blend a variety of communication channels together to form a cohesive communication strategy.
Each unique channel is made available to customers for communicating with a given company, while agents are presented with a simplified system for handling interactions seamlessly.
Unlike multichannel strategies, an omnichannel approach goes a step further, making it possible for a multitude of channels to be used intuitively by agents as though they were really a single cohesive unit. This makes it possible for customer interactions to persist across channels, retaining key insights along the way.
In a world where customers have largely grown dissatisfied with impersonal approaches and purely scripted interactions with brands, the omnichannel strategy has proven to be appealing to most and even capable of winning new leads over.
Omnichannel contact centres can accommodate all or even just a few of the following channels to make communication easier and more convenient for their customers:
Traditional phone lines or voice over IP
SMS text
Email
Social media
Chat
Omnichannel Contact Centre Solutions Create Seamless Experiences Across Channels
Creating a truly omnichannel experience for both customers and agents can be challenging. The latter typically need to be brought up to speed on context as a conversation jumps from channel to channel, while the former may feel underserved by responses that waste their time or force them to repeat themselves.
An omnichannel contact centre solution ties interaction information to a particular customer and persists said information across channels, divisions and agents so that the customer can pick up wherever they may have left off the last time they reached out.
Multichannel solutions simply open doors for customers to communicate across any channel they choose. In contrast, omnichannel solutions keep communication in context at all times.
Benefits of an Omnichannel Contact Centre Solution
When omnichannel contact centre solutions are leveraged correctly, they offer a number of advantages in performance and utility. Here are a few worth keeping in mind:
Works for inbound and outbound communication – Omnichannel solutions are just as appropriate for use in inbound contact centres as they are in outbound ones. The mix of channels and consolidation of data offered by these types of solutions simplify much of the work involved in outreach and sales, while also lending themselves equally well to support concerns and issue tracking.
Fosters collaboration – With an omnichannel contact centre solution, you can effectively encourage agents to collaborate and cooperate with one another without having to contort their workflows in the process. The hardest parts of collaborating (sharing information and critical insights at speed) are handled automatically, leaving agents free to engage with each other as well as the customer.
Inherently scalable – An omnichannel solution is effectively designed to scale. As communication volume ramps up and agent numbers swell, an omnichannel solution helps your team keep up by facilitating intelligent load balancing through timely cooperation and even full-blown automation.
Stepping into the Future of Contact Centre Tech
Contact centres everywhere are gradually transitioning to more cloud-based technologies and more flexible systems. Omnichannel contact centre solutions represent yet another move in that direction, lightening the load of agents and management even as customer expectations balloon.
As pivotal enhancers like AI and big data enter the arena, omnichannel solutions will likely continue to see significant development in the coming years.
Analysis of interactions at the deepest level will likely become a necessity for businesses looking to stand out from the crowd of competition and capture their share of the market.
Conversation analytics will be at the forefront of the ongoing push for finding more actionable insights in customer interaction data.
This blog post has been re-published by kind permission of CallMiner – View the
Original Article
For more information about CallMiner - visit the
CallMiner Website