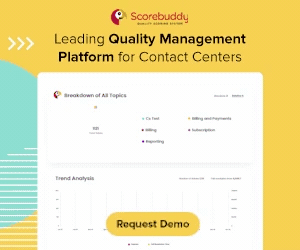 What Is Call Centre Onboarding?
Call centre onboarding is about introducing a new hire to the company and their role. It's a crucial period where you set expectations for the future, get the new employee up to speed, and deliver the training necessary for them to carry out their duties.
While the first week is typically the most intense, onboarding is often a longer-term process with frequent milestones across the first 90 days or so of employment.
You need to set your new agent up for success by giving them a clear understanding of the role in terms of needed technical skills, operational procedures, company culture, and more.
Thanks to Scorebuddy