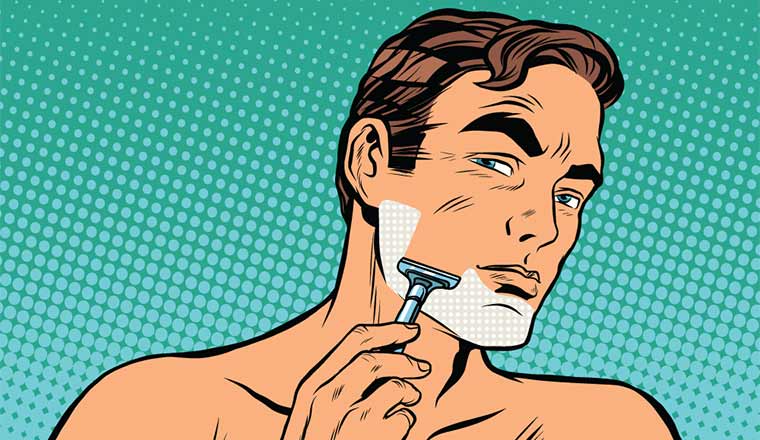 It's time to stop shaving schedule inefficiency and impacting workers' lives – leave the changes to intraday automation.
A watchword in contact centre planning is 'efficiency'. Over the past 20 years or so, the industry has been busy trying to find ways to improve efficiency in a number of different areas – for the agents, the focus has been on AHT management (Average Handle Time), multi-skilling, call routing and blending, whilst for the planners themselves it's been on internal processes, task ownership and team structure.
However, most of the attention has been focused on one area of improvement – improving schedule 'fit'.
In the contact centre, demand and supply do not fit together easily. The workload generated by customer contact is described as the 'demand curve' for good reason – it's a sinuous wave with multiple peaks and troughs throughout the day. And demand varies from day to day and from week to week – it's called Demand Variability and it is what planning teams have to contend with on a regular basis.
Supply, on the other hand, comes in blocks. Agents like to stay in work when they have arrived, and split shifts are a rarity. This means that agents are often in work when they are not really required. This generates a lot of 'quiet time' in call centres.
The industry has been extremely busy trying to resolve this issue for some time. Resolution has mostly focused around agents being asked to work increasingly flexible shift patterns or handle more and more different types of work in an attempt to better match the incoming demand. All of these developments have impacted agents' lives and, in many cases, have become triggers for increased attrition, which in turn drives up recruitment costs, drives down knowledge and experience levels and, ultimately, hits the customer experience. In many instances, these changes have not been seen as a positive or progressive move by agents.
Maybe the time has come for us to acknowledge a simple truth – we could forget trying to plan flexibility into our business and instead find a way to utilise quiet time on the day to good (in many senses of the word) effect.
Intraday automation is the key to making your workforce as flexible as possible to meet the ever-changing nature of your demand. Quiet time in an agent's schedule can be harnessed and used for other activities – completing back-office or outbound tasks, training and upskilling or even allowing agents to use holiday or reward leave. Intraday automation does this whilst ensuring that service levels remain protected, keeping your customers happy. But, importantly, it helps your business make the pursuit of productivity into a positive experience for your workforce.
This news story has been re-published by kind permission of QStory – View the original post
To find out more about QStory, visit their website.
---