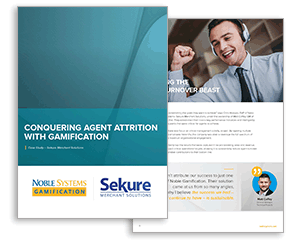 Today's customers demand more . . . and less
Read on to learn how one organization leveraged gamification technology to creatively reduce employee attrition across the ever-changing generational spectrum and used those recouped savings to fuel their growth.
White paper written by: Noble Systems
Click here to download your copy of the White Paper.
---