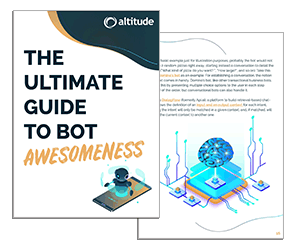 We are witnessing a very disruptive hype around bots.
In this paper we will explain how bots can improve customer service and examine what are the different types of bots and the platforms where they can be developed.
White paper written by: Altitude
Click here to download your copy of the White Paper.
---