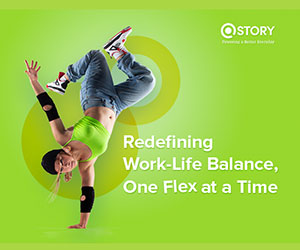 You can have the best staff in the business, but it will count for nothing if they're not in the right place at the right time.
Here are some tips from our readers on how to optimise your workforce management (WFM).
1.    Be clear on what you are trying to achieve
Efficiency is the key. You need to effectively calculate your staffing requirements, considering service levels and shrinkages, and optimise your schedules based on these requirements.
Thanks to Loraine
2.    Understand your back-office processes
Understand your back-office processes and call flows as well as possible, because if you can't manage it, you can't possibly forecast it.
Thanks to Paul
3.    Include the people that matter
Ensure that your team leaders are part of the WFM process because they will ultimately enforce adherence.
Thanks to Eugene
4.    Get the right software
Every company that is still working with spreadsheets should really consider getting a proper WFM system. It's the way to go.
Thanks to Wendy
5.    Be flexible
Plan ahead but don't be afraid to adjust your forecasts and schedules when the date approaches.
Thanks to James
6.    Keep in touch with your customers
Develop a good working relationship with your customers, because keeping each other informed of the latest situation is crucial. Decision making will be improved if you keep closely in touch.
Thanks to Ben
7.    Don't automatically trust the software
Don't take the forecast produced by your WFM applications as gospel; use your knowledge and experience to validate and amend if appropriate.
Thanks to Russell
8.    Know the difference between shift length and working time
Look at paid working time for each agent. Staff may be scheduled to work for an hour, but this may result in only fifty minutes of active work.
Thanks to Neil
9.    Call in backup when required
Try to gain an agreement to overflow calls into the back office to manage call spikes.  This must be easy to implement within seconds on the scripting.
Thanks to Russell
10.    Give your agents options for schedules
Preference-based scheduling is a great motivator for getting agents to work when it suits both them and the business.
Thanks to James
11.    Work to reduce absenteeism
Work with your agents to manage sickness and reward those with excellent attendance.
Thanks to Neil
12.    Don't keep your agents out of the loop
Be as clear as possible with staff about how the WFM is calculated – if they have this information, they tend to be more accepting of changes being made.
Thanks to Kay-Leigh
13.    Know how long your calls take
Having accurate average handling times means you can adapt operational processes and gauge resource and cost impact.
Thanks to Paul
14.    Prepare for the worst
It is important to have a back-up plan for unforeseeable issues.
One option is to have 'on-call agents' who can answer calls forwarded to their mobile phones in the event of an emergency.
Thanks to Tov Are
15.    Reduce unnecessary contacts
Focus on first-call resolution – stop the subsequent calls coming in by getting it right first time.
Thanks to Neil
16.    Focus on schedule adherence
Schedule adherence should be strictly enforced to minimise shrinkage. You need not only to consider service levels but also customer satisfaction and agent work/life balance.
Thanks to Loraine
17.    Make sure your stats are reliable
If you cannot measure it, you cannot manage it.
Thanks to Russell