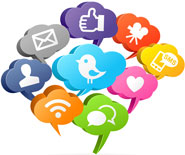 Jonathan Wax outlines five ways interaction analytics can reveal customer attitudes.
1. Introduce the human factor
Get leaders listening to call snippets on key customer issues.
Build narrative to bring data to life and to form the basis for decision making for an improved customer experience.
2. Perform competitive analysis
Identify when and how frequently customers mention alternative products or services and what level of sentiment they attach to competitors – positive, negative or neutral.
3. Collect examples of dissatisfaction
Analyse "call buckets" for complaints, emotional mismatch or key terms/drivers associated with complaints.
For example, phrases such as "office hours" or "closed" may raise negative sentiment scores on billing calls. Discovering how the opening hours of a billing department affects the experience of customers with payment issues enables an organisation to take the necessary steps to address this situation.
4. Identify your drivers of loyalty
Create "call buckets" for advocates and detractors. Compare profile results. Listen further and deep-dive to determine root causes. Satisfied customers buy more, give good recommendations and refer their friends. These "advocates" should be encouraged and looked after.
Detractors also talk, but in a negative way. A determined effort is needed to turn them around, especially in today's world, where one simple social media post can do untold damage to corporate reputation.
5. Commit real-time interventions
In order to turn detractors around, dissatisfied customers need to be quickly identified and customer complaints dealt with in an effective manner. Confirmation is required that both sides regard the situation as dealt with and the issue is closed to prevent further complaints.
Taking a new approach to "voice of the customer" projects and gauging customer sentiment can have game-changing results. However, they don't come from just buying the latest technology.  Analytics isn't something you buy – it's something you do.
By thinking differently and following these 5 tips, organisations can quickly understand what their customers think, why they are contacting them and, most importantly, how to improve service and the bottom line.
Published On: 30th Mar 2016 - Last modified: 6th Feb 2019
Read more about - Archived Content
---